Corporate report
Generic Disposal System Safety Case for a Geological Disposal Facility: overview
This document provides a overall guide to the suite of publications in the safety case.
Document
Ref: ISBN 978-1-84029-539-9 PDF, 2.31MB, 77 pages
This file may not be suitable for users of assistive technology. Request an accessible format.
If you use assistive technology (such as a screen reader) and need a version of this document in a more accessible format, please email rwmfeedback@nda.gov.uk. Please tell us what format you need. It will help us if you say what assistive technology you use.
Details
The overview report sets out the context for the generic disposal system safety case (DSSC). It provides an overview of this collection of documents and of the interfaces between them. It gives pointers to where further information can be found, as well as a summary of the key safety conclusions and the arguments that support them.
The overview sits at the apex of the suite of documents that form the safety case. The structure of the collection can be seen in the diagram.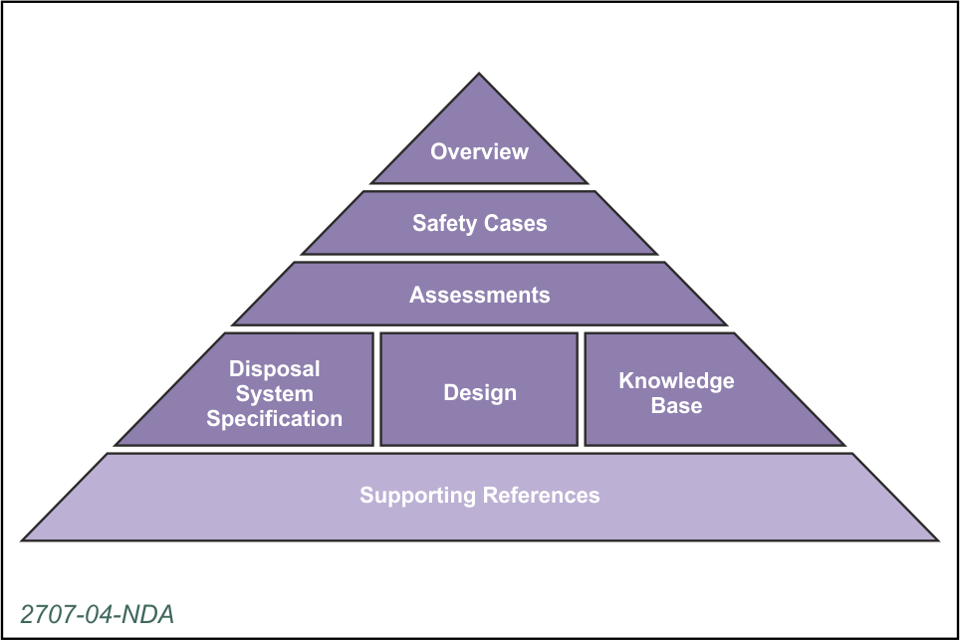 The other documents in the suite can be found through the initial collection landing page.