Corporate report
Foreign and Commonwealth Office single departmental plan
Updated 27 June 2019
© Crown copyright 2019
This publication is licensed under the terms of the Open Government Licence v3.0 except where otherwise stated. To view this licence, visit nationalarchives.gov.uk/doc/open-government-licence/version/3 or write to the Information Policy Team, The National Archives, Kew, London TW9 4DU, or email: psi@nationalarchives.gsi.gov.uk.
Where we have identified any third party copyright information you will need to obtain permission from the copyright holders concerned.
This publication is available at https://www.gov.uk/government/publications/foreign-and-commonwealth-office-single-departmental-plan/foreign-and-commonwealth-office-single-departmental-plan-2019-20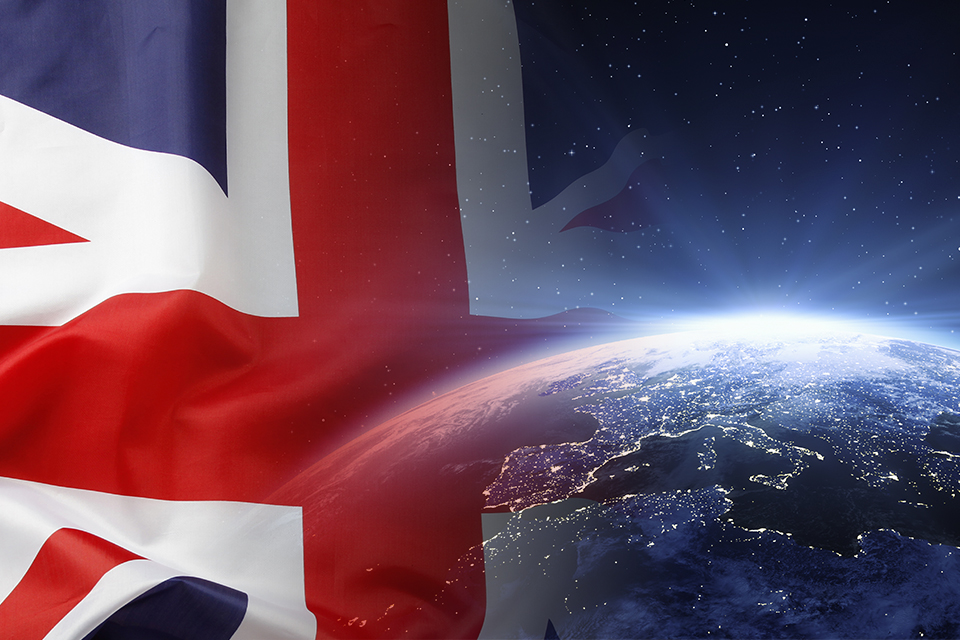 Our single departmental plan sets out our objectives and how we will achieve them.
National Interest, Global Leadership
We lead the UK's global diplomatic network to advance British interests and act for the people of the UK around the world, supporting all UK Government activity overseas.
As the UK leaves the European Union we will seize the opportunities to deliver for a Global Britain as we protect our country and our people, project our influence and values, and promote our prosperity overseas.
We will do this by working in partnership with others and supporting an international system based on rules, norms, and values, to lead and deliver shared action on the world's most pressing challenges in a period of geopolitical change.
We work internationally to support delivery of all 17 Sustainable Development Goals (SDGs), cooperating closely with all other relevant UK Government Departments. The SDGs embody the principles of security, freedom, prosperity and opportunity and address some of the most important global challenges of our time.
Our objectives
We will:
Protect our people

Project our influence and demonstrate diplomatic leadership

Promote our prosperity

Manage our business and provide the platform for the whole of the UK government internationally
1.

Protect our people
How we will achieve this
Consular and crisis (FCO foreign policy priority outcome 1)
1.1 Assist British people living, travelling and working around the world:
stand up for British Citizens overseas by providing high quality, accessible consular services globally, focused on those most in need

reduce preventable incidents affecting British people overseas through collaboration with partners and governments

respond rapidly to all overseas crises, leading cross-government action
Euro-Atlantic security (FCO foreign policy priority outcome 2)
1.2 Work to strengthen Euro-Atlantic security:
strengthen key security partnerships and ensure our contribution is felt, in particular with the US and Europe – forging a new security partnership with the EU to enhance shared capability and tackle shared threats

support a more resilient European neighbourhood, including the Western Balkans and Turkey

ensure a strengthened, expanding, more cohesive NATO, with increased contributions from partners, acts to confront security challenges, including from Russia

ensure NATO remains a global leader in mutual security cooperation, leading this at the London NATO leaders' summit in 2019
Security challenges (FCO foreign policy priority outcome 3)
1.3 Safeguard our national security in co-operation with allies and partners:
counter malicious cyber activity by developing a global doctrine of attribution and deterrence, defending a free, open, peaceful and secure cyberspace, and raising the cost for malicious online actors

reduce the threat to UK interests from terrorism, weapon proliferation, hostile state actors, illegal migration, and serious and organised crime, drawing on all UK Government capabilities (Elements contribute to SDG 16)
2.

Project our influence and demonstrate diplomatic leadership
How we will achieve this
Diplomatic leadership (FCO foreign policy priority outcome 4)
2.1 Project our diplomatic leadership:
lead delivery of the UK's first Soft Power strategy

work to champion democracy, human rights, good governance and the rule of law by assisting supporters and using our leverage against abusers (Elements contribute to SDG 10)

advance media freedom by leading a global campaign

promote gender equality, including the Preventing Sexual Violence Initiative (Contributes to SDG 5) (See also our wider equality objectives set out below)

protect the oceans (SDG 14)

defend freedom of religion and belief

address global challenges including modern slavery (Elements contribute to SDGs 3, 8 and 15)

promote UK global leadership in the safe, ethical and innovative development of Artificial Intelligence (AI) and other emerging technologies, including through championing UK standards to shape the international debate
Multilateralism (FCO foreign policy priority outcome 5)
2.2 Deliver shared action on the world's most pressing challenges:
defend the current rules-based international system (RBIS) which is based on norms, rules and alliances, and support its reform and evolution (Elements contribute to SDGs 10 and 16)

promote the UK's position within the RBIS including improving UK presence in international organisations while building broader coalitions around core interests and values and partnering with emerging powers

deliver the Commonwealth Heads of Government (CHOGM) 2018 commitments; boost the Commonwealth's voice; increase mutual Commonwealth support in multilateral fora; and reform the Commonwealth Secretariat (SDG 17)
Europe (FCO foreign policy priority outcome 6)
2.3 Shape and strengthen the UK's distinct role and relationships in Europe:
deliver a strong post EU Exit relationship, advancing UK interests and tackling shared global challenges; protecting UK interests as we leave the EU, on sanctions, the Overseas Territories (including Gibraltar), Kimberly Process, and Third Country Agreements

harness opportunities and mitigate risks linked to EU Exit

bolster governmental and people-to-people links across Europe

help negotiate a strong future partnership with the EU
Conflict and stability (FCO foreign policy priority outcome 7)
2.4 Prevent and resolve conflict:
focus UK effort on National Security Council (NSC) priority countries, advancing inclusive political processes and protecting UK interests in Afghanistan, Syria, Libya, Yemen (SDG 16)

support security, stability and good governance in the Middle East and Africa (SDG 16)

work to resolve the Rohingya humanitarian crisis
Overseas Territories (FCO foreign policy priority outcome 8)
2.5 Support the Overseas Territories:
build resilient Overseas Territories with good governance, increasingly diversified economies and prosperous communities, able to better prepare for and recover from crisis (Elements contribute to SDGs 9 and 14)
3.

Promote our prosperity
How we will achieve this
Global economic architecture (FCO foreign policy priority outcome 9)
3.1 Work around the world to sustain and improve the global economic architecture:
work with partners to promote a multilateral economic, financial and trading system for strong, sustainable, balanced and inclusive growth (Elements contribute to SDGs 1, 8, and 10)

reinforce the rules-based international economic system, particularly the World Trade Organisation's role in global trade, by advocating and leading reform, focused on international trading rules, regulatory diplomacy, and eCommerce (Elements contribute to SDG 10)
Economic diplomacy (FCO foreign policy priority outcome 10)
3.2 Work around the world to strengthen our prosperity:
showcase global leadership of free trade and economic diplomacy, including through working with DIT on new and transitioned Free Trade Agreements with third countries, including in Europe

work with DIT and BEIS to support UK exports and inward and outward investment, including in rising economic powers, Asia, Africa and Latin America, in line with the Industrial Strategy (Elements contribute to SDG 10)

promote economic development, clean and sustainable growth, and better business environments in key markets, ensuring that technological and educational advances are delivering mutual prosperity, delivering under the Industrial Strategy and its Grand Challenges (Elements contribute to SDGs 1, 8, 10, 11 and 17)

promote UK leadership on science and innovation, including through working with BEIS, to boost UK prosperity and deliver solutions to global challenges (Elements contribute to SDG 7)
Climate change (FCO foreign policy priority outcome 11)
3.3 Tackle the global threat of climate change:
galvanise international action, promoting the role and impact of the 2020 United Nations Climate Change Conference, the 26th Conference of the Parties (COP26), including bidding to host it, and taking a global leadership role (Contributes to SDGs 7, 12 and 13)
4.

Manage our business and provide the platform for the whole of the UK government internationally
How we will achieve this
International platform (FCO corporate policy priority outcome 1)
4.1 Provide an efficient, impactful and collaborative international platform for the whole of the UK government via our embassies, high commissions, consulates and offices:
provide leadership and support to all departments overseas to deliver government priorities
Manage our business
4.2 Develop a more expert and agile FCO:
build capability for all staff in line with the Priority Skills Statement 2020

roll out modern and flexible IT hardware and software across the network, including delivering the final phase of moving to Office 365 under our Tech Overhaul Programme and introducing a new finance and resource planning system

increase the accessibility, relevance, uptake and impact of Diplomatic Academy training

deploy our resources for maximum impact, reflecting UK priorities, while ensuring we have an inclusive offer to staff that reflects modern requirements
Our performance
The Foreign and Commonwealth Office is committed to monitoring the real world impact of our work, and assessing progress against the objectives which we have set ourselves. We aim to influence and shape ideas, individuals and decisions, using diplomatic, development and defence tools. We continue to develop our techniques for performance measurement, to tackle the challenges to simple quantification of complex outcomes reflected in our foreign policy agenda.
Internal measures are provided through Senior Responsible Owners reviewing business plans biannually, updating ratings and narrative on progress towards annual and 4-year goals. Our internal impact monitoring process regularly assesses strategic and tactical progress towards our Priority Outcomes. The end-year review includes challenge sessions for each Priority Outcome. End of year progress is reported in the FCO Annual Report and Accounts.
People Survey engagement score
| Year | Engagement score |
| --- | --- |
| 2018 | 72% |
| 2017 | 70% |
| 2016 | 71% |
Source: Civil Service People Survey / Release schedule: annually
Representation of female staff, ethnic minority staff and disabled staff
| Year | Female | Ethnic minority | Disabled |
| --- | --- | --- | --- |
| 2018 | 42.7% | 13.2% | 10.8% |
| 2017 | 42.1% | 12.4% | 11.3% |
| 2016 | 41.3% | 12.1% | 10.2% |
Source: Civil Service Diversity and Inclusion Dashboard / Release schedule: quarterly
Greenhouse gas emissions
| Year | % reduction (compared to 2009-10 baseline) |
| --- | --- |
| 2017-18 | 49% |
| 2016-17 | 39% |
| 2015-16 | 32% |
Source: Greening Government Commitments annual reports / Release schedule: annually
% of spend that is allocated to small and medium size enterprises (SMEs)
(Note FCO figures reflect UK spend data only)
| Year | Percentage of total spend |
| --- | --- |
| 2017-18 | 15.6% |
| 2016-17 | 16.9% |
| 2015-16 | 26.3% |
Source: Central government spend with SMEs data / Release schedule: annually
Public value framework
To support the delivery of our objectives, we will be improving our performance against the Public Value Framework in the following areas:
In the consular network:
public and taxpayer legitimacy
capacity to evaluate impact
Across the FCO:
implementing planning and monitoring progress
Our equality objectives
The FCO's policy objectives aim to help us advance equality, in particular gender equality, supporting inclusive development through our policy and programme delivery around the world. We work to deliver a foreign policy that consciously and consistently delivers for women and girls, and that showcases the UK's leading international reputation in this area. (contributes to SDG 5)
Specifically:
we will use the 2019 Preventing Sexual Violence in Conflict Initiative international conference to secure justice for survivors and hold perpetrators to account, tackle stigma faced by survivors, prevent the root causes of sexual violence in conflict, and galvanise the international community into further action

in the run up to the 20th anniversary of UN Security Council Resolution on Women, Peace and Security in 2020, we will work to strengthen implementation of UNSCR 1325 with a focus on promoting women's meaningful inclusion in peace processes and increasing support to women resolving conflict, countering violent extremism and building peace at the grassroots level

we will use our tenure as the co-chair of the Equal Rights Coalition to strengthen international efforts to promote and protect LGBT rights
In addition to work which strengthens equality considerations in the mainstream of our policy, the FCO has the following internal equality objectives for our own staff:
a diverse talent pipeline: levelling the playing field by providing further support for talent from under-represented groups

tackling bullying, harassment and discrimination

creating an inclusive culture: driving a step change in leadership and line manager capability and behaviour on diversity
We are also working to ensure that public appointments made by the FCO contribute to realising the ambition that by 2022, 50% of all public appointees are female and 14% of all public appointments made are from ethnic minorities.
Our finances
Departmental Expenditure Limit (DEL): £2.6 billion excluding depreciation
Resource DEL (including depreciation): £2.6 billion
Capital DEL: £0.1 billion
Annually Managed Expenditure (AME): £0.1 billion
Control totals included in this document are in line with those presented in the Main Supply Estimates 2019-20 and are currently subject to Parliamentary approval. Any changes arising from the Parliamentary approval process will be reflected in due course.
Source: Main Supply Estimates 2019-20
Our people
As at 31 December 2018, the Foreign and Commonwealth Office had 5,550 full-time equivalent UK-based employees, deployed in the UK and across our global network.
Source: ONS public sector employment data / Release schedule: quarterly
As at 31 December 2018, the FCO also had 8,069 staff employed locally by a British diplomatic mission overseas.