Doing business in Norway: Norway trade and export guide
Updated 12 November 2015
This guidance was withdrawn on
Department for International Trade withdrew this publication because it was out of date.
See current information to: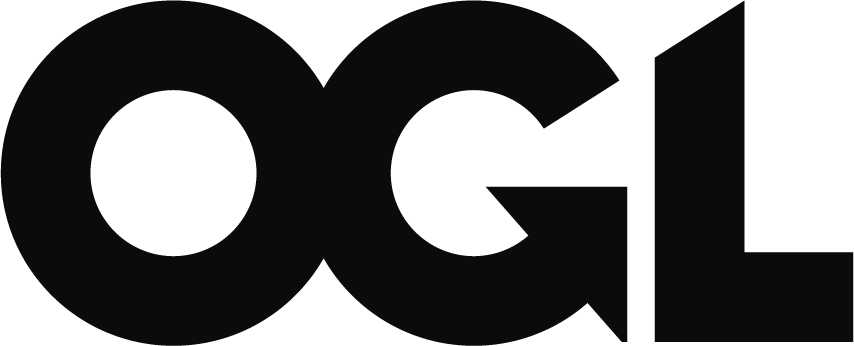 © Crown copyright 2015
This publication is licensed under the terms of the Open Government Licence v3.0 except where otherwise stated. To view this licence, visit nationalarchives.gov.uk/doc/open-government-licence/version/3 or write to the Information Policy Team, The National Archives, Kew, London TW9 4DU, or email: psi@nationalarchives.gov.uk.
Where we have identified any third party copyright information you will need to obtain permission from the copyright holders concerned.
This publication is available at https://www.gov.uk/government/publications/exporting-to-norway/exporting-to-norway
1.

Norway export overview

Norway is part of the Nordic and Baltic region and is the fourth largest country in Europe.

Norway is a sophisticated and established market, having a long and trusted trading relationship with the UK. It has an educated and technologically advanced society looking for high quality products and services.

Norway is the 9th easiest country in to do business according to the World Bank Report 2015.

Benefits for UK businesses exporting to Norway include:
UK brands have a positive reputation in Norway
English widely used as business language
high living standards
stable economy
an open market
Strengths of the Norwegian market include:
vast natural resources
efficient business culture
low levels of corruption
2.

Challenges

Norway is not a member of the European Union (EU), but is a member of the European Economic Area (EEA). However, Norway acknowledges the same trading code practice as the EU.

There are certain challenges regarding import and customs restrictions.

Read the latest Overseas Business Risk report for Norway.
3.

Growth potential
3.1

Economic growth

Norway has a population of only 5 million, but is one of the world's wealthiest nations per capita.

Norway remained strong throughout the economic crisis. The economy remains stable but is growing at a slower rate. The Organisation for Economic Co-operation and Development (OECD) forecasts growth for Norway of 1.15% in 2015 and 1.05% in 2016.

Unemployment is low with the rate standing at 4.6% in September 2015.

The Norwegian economy is dominated by the offshore oil and gas sector, which accounts for about 25% of value creation in Norway. Crude oil, natural gas and electricity account for 65% of all exports. According to current estimates, Norway has oil for the next 50 years and gas for the next 100 years.

Norway's priority sectors for economic development include:
oil and gas
seafood
timber and metal products
telecommunications
hydropower equipment
3.2

Trade agreements

Norway negotiates free trade agreements with other countries through the European Free Trade Association (EFTA).

Norway's free trade agreements are explained by Norway's Ministry of Trade, Industry and Fisheries.

The EEA agreement is the most important agreement regulating the relationship between Norway and the EU.

Although Norway is not a member of the EU, it has signed up to the Schengen Agreement.
4.

UK and Norway trade

Norway is the UK's 23rd largest market with exports worth £3.8 billion in 2014.

Top UK exports into Norway include:
industrial and electrical machinery
chemicals
medicines and pharmaceuticals
petroleum products
animal and vegetable bi-products
5.

Opportunities for UK businesses in Norway

There is a legal requirement to publish public sector tenders on Norway's online site Doffin and on TED, if above EU thresholds.

My Tenders is a new Norwegian tender portal.

Learn more about business opportunities in the Nordic and Baltic regions.
5.1

Energy

New discoveries over recent years will see some of the highest levels of investment across the globe.

These discoveries include:
the Johan Sverdrup field
new acreage being opened up in the Barents Sea
the Norwegian continental shelf
Opportunities for UK companies exist in:
field life extension
Enhanced/Improved Oil Recovery (IOR/EOR) technologies
maintenance and modification work
standardisation of solutions
electrifications from shore
5.2

Renewables and low carbon economy

99% of power generation in Norway comes from clean hydro driven installation. Government support is available for development of power generation from renewable energy sources.

Energy efficiency solutions are being used across the construction industry. The Norwegian government run the Enova initiative which encourages energy efficiency measures and new low carbon energy.

Opportunities for UK companies exist in:
renewable technologies
energy efficiency
smart meters
5.3

Quality consumer goods

Norwegian consumers are looking for quality, design and innovation. They are willing to pay a high price for quality products.

Opportunities for UK companies exist in:
clothing
accessories
footwear
food and drink
giftware
interiors
5.4

Security

Norway is a very safe country with a generally risk free business environment. It invests heavily on defence resources.

Opportunities for UK companies exist in:
civil and defence technologies
cyber security
physical security
5.5

Healthcare

Norway's healthcare sector is developing. There are plans to build 3 new hospitals which will generate major investment opportunities. The government is also looking at ways to deal with the challenges in dealing with an increasingly aging population.

Opportunities for UK companies exist in:
new hospital builds
Information and Communications Technology (ICT) infrastructure
services
medical and healthcare research
5.6

Infrastructure

The government has pledged to set up a £10 billion infrastructure fund to be built up over a maximum period of 5 years.

Norway's government wants to reform and reorganise the railway system and construction of roads. This will open up transportation and construction projects for competition with the use of Public Private Partnerships (PPP).

Opportunities for UK companies exist in:
project planning
engineering services
6.

Start-up considerations

There are several ways you can do business in Norway:
export through an agent or distributer
register as a Norwegian business
set up a subsidiary company
More information is available on how to start up a business in Norway.
It is recommended to verify company status with Norway's companies register Brønnøysund Register. This consists of several different national computerised registers.
7.

Legal considerations

The Oslo Business Region gives free advice to anyone looking to do business in the region, or contact Department for International Trade (DIT) Oslo at comsec@online.no.
7.1

Standards and technical regulations

Suppliers and manufacturers have an obligation to make sure products are safe. Products must meet relevant safety standards, have clear instructions for proper use and include warnings against possible misuse.

Local product law may vary. The Norwegian Standards Authority has responsibility for standardisation, certification and assessment.

Norway has requirements for country of origin marking. Norway has adopted the EU's CE mark on some products sold in the EU market, which indicates that they meet EU legislation.

For details on regulations concerning food products and food packaging regulations contact the food control authority Mattilsynet.
7.2

Intellectual property (IP)

Trademarks, designs, patents and copyright are the principal forms of IP protection available to companies and individuals.

All trademark/patent applications for Norway must be registered with Norway's Patent Office Patentstyret.

For information on obtaining a patent contact the European Patent Office.
8.

Tax and custom considerations
8.1

Value Added Tax (VAT)

The general VAT rate in Norway is currently at 25%. Only services explicitly mentioned in the VAT legislation are exempt from VAT. There has been a reduced VAT rate on sales of food.
8.2

Corporate tax

The basic corporate tax rate starts at 27%.
8.3

Income tax

Income tax in Norway is rated at 27% rising to a maximum of 50%.

Visit the Norwegian tax administration for information and advice about corporate and income tax.
8.4

Customs

Free movement of goods is the general rule within the EEA, but the agreement applies primarily to industrial goods. Only certain farm products and specific species of fish are included.

On goods not covered by the agreement, duties are levied in the same way as on goods from countries outside the EEA. For details contact the Norwegian Customs Authority.

Under the EEA Agreement goods that satisfy the origin rules can enter Norway at a reduced or zero rate of duty. To claim this, goods manufactured in the UK and exported to Norway should be accompanied by a movement certificate EUR1 that must be endorsed by the issuing customs office.
8.5

Documentation

Import licences are not generally required for British industrial products, but licences are required for some other goods, mainly:
agricultural products
textile items
alcoholic beverages
pharmaceuticals
fish nets
raw materials
Special certificates are required for the following products:
plants and plant parts (including fresh vegetable and fruit)
live animals
animal products (including pickled meat and milk products)
seeds
Sample goods with a value will need to be imported under an ATA Carnet. This is an international customs document that permits duty-free and tax-free temporary import of goods for up to one year.
The Norwegian Customs Authority can provide details on Norway's import regulations.
Further information on certificates can be obtained from the UK Department for Environment,Food and Rural Affairs.
9.

Entry requirements

You don't require a visa to enter Norway, but must travel with a valid passport.
9.1

Travel advice
10.

Contacts