Independent report
CoRWM visit to the French Underground Rock Laboratory
From:

Part of:

Published:

30 March 2016
CoRWM visited the French Underground Rock Laboratory (URL) in Bure, northern France.
Document
Ref: CoRWM doc. 3267 PDF, 165KB, 5 pages
This file may not be suitable for users of assistive technology. Request an accessible format.
If you use assistive technology (such as a screen reader) and need a version of this document in a more accessible format, please email correspondence@decc.gsi.gov.uk. Please tell us what format you need. It will help us if you say what assistive technology you use.
Details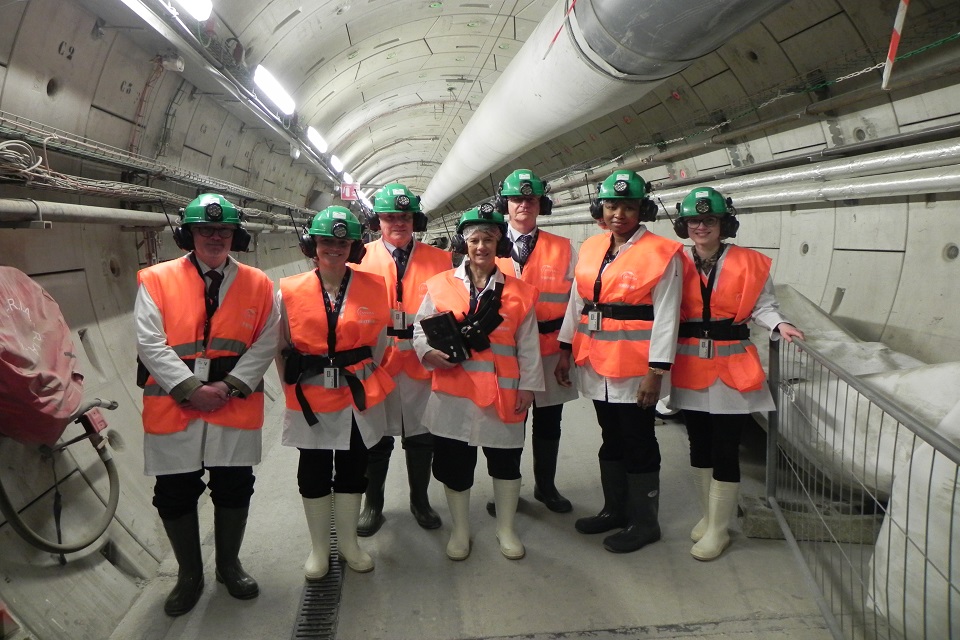 Some CoRWM members travelled to Bure, France to visit the Centre Industriel de Stockage Géologique (CIEGO) Underground Rock Laboratory (URL) built by ANDRA who is the national radioactive waste management agency in France. This was a follow up visit to that in April 2012 (CoRWM doc. 3050). The laboratory, situated in a clay geological environment, was constructed to conduct experiments and gather information about the local geological environment, in order to assess the feasibility of long term geological disposal of radioactive waste in this environment.