British schools overseas: accredited schools inspection reports
Updated 16 January 2023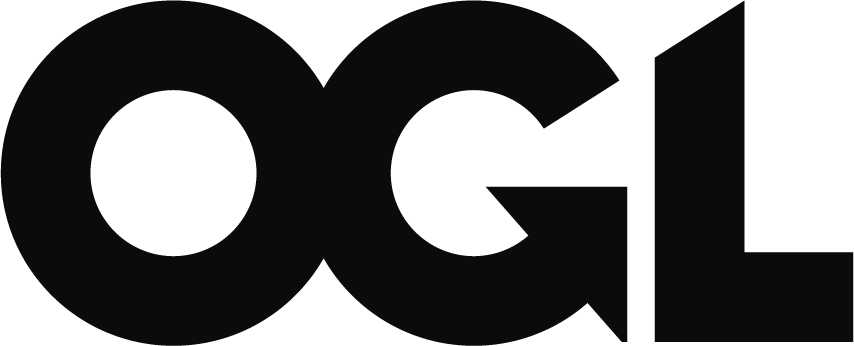 © Crown copyright 2023
This publication is licensed under the terms of the Open Government Licence v3.0 except where otherwise stated. To view this licence, visit nationalarchives.gov.uk/doc/open-government-licence/version/3 or write to the Information Policy Team, The National Archives, Kew, London TW9 4DU, or email: psi@nationalarchives.gov.uk.
Where we have identified any third party copyright information you will need to obtain permission from the copyright holders concerned.
This publication is available at https://www.gov.uk/government/publications/british-schools-overseas-inspection-reports/british-schools-overseas-accredited-schools-inspection-reports
Accredited British schools overseas inspection reports and last inspection dates, listed by country. Accreditation lasts for 3 years until the end of the academic year.
In relation to inspections from September 2017 onwards, schools in countries marked * have met all the standards that they are able to meet legally within the laws of that country.
These schools have met all of the standards, except for one or more of the standards below, because these would bring the schools into conflict with the laws of their host country.
British overseas schools standards
The school's curriculum policy and plans:
do not undermine the fundamental British values of democracy, the rule of law, individual liberty, and mutual respect for, and tolerance of, those with different faiths and beliefs

encourage respect for other people, paying particular regard to the protected characteristics of age, disability, gender reassignment, marriage and civil partnership, pregnancy and maternity, race, religion or belief, sex and sexual orientation, as set out in Part 6 of the Equality Act 2010
The schools' teaching:
does not undermine the fundamental British values of democracy, the rule of law, individual liberty, and mutual respect for, and tolerance of, those with different faiths and beliefs

does not discriminate against pupils because of their protected characteristics as set out in Part 6 of the Equality Act 2010
The spiritual, moral, social and cultural development of pupils:
actively promotes the fundamental British values of democracy, the rule of law, individual liberty, and mutual respect for, and tolerance of, those with different faiths and beliefs

encourages respect for other people, paying particular regard to protected characteristics as set out in Part 6 of the Equality Act 2010

encourages respect for democracy and support for participation in the democratic processes, including respect for the basis on which the law is made and applied in England
| Country | School's inspection report | Date of last inspection |
| --- | --- | --- |
| Bahrain | British School of Bahrain (PDF, 473KB) | 25/05/2021 |
| Bahrain | Capital School Bahrain (PDF, 369KB) | 17/06/2021 |
| Bahrain | Nadeen School (PDF, 765KB) | 24/05/2017 |
| Bahrain | St Christopher's Primary School (PDF, 563KB) | 09/04/2019 |
| Bahrain | St Christopher's Secondary School (PDF, 534KB) | 09/04/2019 |
| Belgium | British Junior Academy of Brussels | 17/05/2019 |
| Brazil | St Paul's School (PDF, 509KB) | 01/03/2019 |
| Brunei | Jerudong International School (PDF, 563KB) | 23/01/2019 |
| Bulgaria | British School of Sofia (PDF, 440KB) | 19/05/2021 |
| Channel Islands | Elizabeth College | 12/11/2021 |
| Chile | The Grange (PDF, 722KB) | 31/08/2018 |
| China | Dulwich College Suzhou | 21/10/2016 |
| China | Nord Anglia International School, Hong Kong | 11/03/2017 |
| Cyprus | The English School, Nicosia | 22/11/2019 |
| Cyprus | The Junior School, Nicosia | 15/11/2019 |
| Cyprus | The Senior School, Nicosia | 15/11/2019 |
| Czech Republic | British International School, Budapest | 15/11/2019 |
| Czech Republic | English College in Prague (PDF, 500KB) | 08/10/2021 |
| Czech Republic | International School Olomouc | 14/06/2018 |
| Czech Republic | Meridian International School | 14/06/2018 |
| Czech Republic | Park Lane International School | 22/03/2018 |
| Czech Republic | PORG International School (PDF, 535KB) | 30/05/2018 |
| Czech Republic | Prague British International School (PDF, 478KB) | 06/02/2020 |
| Czech Republic | Riverside Interational School (PDF, 532KB) | 13/03/2019 |
| Czech Republic | Riverside School (PDF, 502KB) | 03/02/2016 |
| Czech Republic | Townshend International (PDF, 566KB) | 03/12/2018 |
| Egypt | British School of Alexandria (PDF, 517KB) | 29/01/2019 |
| Egypt | Cairo English School (PDF, 485KB) | 15/05/2018 |
| Egypt | El Alsson British International School (PDF, 499KB) | 13/10/2021 |
| Egypt | Maadi British International School (PDF, 502KB) | 30/09/2021 |
| Egypt | Modern English School Cairo (PDF, 470KB) | 27/02/2019 |
| Egypt | British International School, Cairo (PDF, 413KB) | 13/11/2019 |
| Egypt | New Cairo British International School | 17/10/2019 |
| France | British School of Paris | 19/10/2022 |
| Greece | Byron College (PDF, 425KB) | 22/03/2018 |
| Greece | St Catherines British School | 11/11/2016 |
| Greece | St Lawrence College (PDF, 454KB) | 20/10/2021 |
| Guernsey | Blanchelande College | 16/10/2018 |
| Isle of Man | King William's College | 02/03/2018 |
| Israel | Anglican International School (PDF, 432KB) | 22/02/2018 |
| Italy | British School of Milan | 18/11/2021 |
| Jersey | St Michael's Preparatory School | 13/10/2017 |
| Jordan | International Community School (PDF, 451KB) | 18/10/2016 |
| Kenya * | Braeburn Braeside School | 09/05/2019 |
| Kenya * | Braeburn Garden Estate School | 20/09/2018 |
| Kenya * | Braeburn Imani | 16/05/2019 |
| Kenya * | Braeburn International School, Mombasa | 05/07/2022 |
| Kenya * | Braeburn School, Nairobi | 11/06/2018 |
| Kenya | Hillcrest International School, Kenya | 10/11/2016 |
| Kenya * | Kenton College Preparatory School (PDF, 296KB) | 11/10/2017 |
| Kenya * | Pembroke House School | 26/2/2020 |
| Kenya * | Peponi House School (PDF, 288KB) | 02/02/2018 |
| Kenya * | Peponi Secondary School (PDF, 288KB) | 07/02/2018 |
| Kenya * | St Andrew's Preparatory School, Turi (PDF, 292KB) | 01/02/2018 |
| Kenya * | The Banda School (PDF, 360KB) | 06/10/2017 |
| Kuwait | British School of Kuwait (PDF, 730KB) | 16/05/2017 |
| Kuwait | Cambridge English School (PDF, 493KB) | 17/05/2022 |
| Kuwait | English Academy Kuwait (PDF, 457KB) | 31/10/2018 |
| Kuwait * | English Primary Group Salmiya (PDF, 499KB) | 19/3/2019 |
| Kuwait * | English Primary Group (Salwa School) (PDF, 422KB) | 19/3/2019 |
| Kuwait * | English School Kuwait | 16/01/2019 |
| Kuwait | Gulf British Academy (PDF, 593KB) | 01/10/2019 |
| Kuwait | Gulf English School (PDF, 435KB) | 05/02/2019 |
| Kuwait | Kuwait English School (PDF, 503KB) | 28/03/2019 |
| Kuwait | Kuwait National English School (PDF, 674KB) | 02/05/2017 |
| Kuwait | New English School (PDF, 567KB) | 19/02/2019 |
| Latvia | King's College, The British School of Latvia (PDF, 427KB) | 24/05/2018 |
| Luxembourg | St George's International School Luxembourg | 08/02/2018 |
| Malaysia | St Christopher's International Primary School (PDF, 449KB) | 19/02/2020 |
| Mongolia | English School of Mongolia (PDF, 708KB) | 20/09/2017 |
| Morocco * | British International School of Casablanca | 10/12/2019 |
| Morocco * | Ecole Montessori Casablanca | 27/05/2022 |
| Morocco * | International School of Morocco (PDF, 418KB) | 01/02/2019 |
| Morocco * | Jeanne D'Arc International School | 24/05/2022 |
| Morocco * | London Academy Casablanca | 22/05/2019 |
| Morocco * | London Academy Rabat (PDF, 463KB) | 01/06/2022 |
| Netherlands | The British School of Amsterdam (PDF, 728KB) | 10/11/2017 |
| Nigeria | James Hope College Agbor (PDF, 499KB) | 11/11/2018 |
| Nigeria * | Netherlands International School Lagos | 24/05/2018 |
| Nigeria | Regent Primary School, Abuja (PDF, 758KB) | 08/06/2017 |
| Nigeria * | St Saviour's Ikoyi | 27/04/2018 |
| Oman | British School Muscat (Primary) (PDF, 572KB) | 14/1/2020 |
| Oman | British School Muscat (Senior) (PDF, 572KB) | 14/1/2020 |
| Panama | Kings College, The British School of Panama (PDF, 644KB) | 27/11/2019 |
| Pakistan | British Overseas School, Karachi (PDF, 502KB) | 20/10/2021 |
| Portugal | Oporto British School | 20/10/2021 |
| Qatar | Doha British School (PDF, 806KB) | 20/06/2017 |
| Qatar* | Doha College (PDF, 440KB) | 04/03/2020 |
| Qatar | Doha English Speaking School (PDF, 940KB) | 09/05/2017 |
| Qatar | Newton British Academy (PDF, 494KB) | 07/05/2018 |
| Qatar | Newton British School Muraikh (PDF, 427KB) | 02/11/2021 |
| Qatar | Newton International Academy (PDF, 484KB) | 01/05/2018 |
| Qatar | Newton International School (PDF, 496KB) | 10/05/2018 |
| Qatar | Newton International School Al Quatifya, Lagoon Campus (PDF, 501KB) | 02/11/2021 |
| Qatar | Qatar International School (PDF, 422KB) | 28/01/2020 |
| Qatar | Royal Grammar School Guildford in Qatar (PDF, 454KB) | 30/04/2019 |
| Qatar | Sherborne School (PDF, 828KB) | 16/05/2017 |
| Romania | Avenor College (PDF, 486KB) | 09/11/2018 |
| Romania | BEST Preschool (British Education Sports Tiriac) | 22/06/2022 |
| Romania | British School of Bucharest | 11/01/2019 |
| Romania | Cambridge School of Bucharest | 14/11/2018 |
| Romania | International British School of Bucharest | 30/09/2022 |
| Romania | International School of Oradea (PDF, 456KB) | 29/05/2019 |
| Romania | King's Oak British International School (PDF, 705KB) | 14/06/2017 |
| Romania | Paradis College (PDF, 448KB) | 15/11/2021 |
| Romania | Researchers Schoolhouse (PDF, 412KB) | 16/12/2021 |
| Romania | Romanian Gifted School (PDF, 429KB) | 08/12/2021 |
| Romania | Transylvania College: The Cambridge International School in Cluj (PDF, 435KB) | 20/02/2019 |
| Russia | British International School of Moscow (2) | 15/03/2017 |
| Russia | British International School of Moscow (9) | 17/03/2017 |
| Russia* | International School of Moscow | 19/10/2019 |
| Saudi Arabia | British International School Al Khobar (PDF, 691KB) | 07/06/2017 |
| Saudi Arabia | British International School Riyadh (PDF, 498KB) | 24/04/2018 |
| Singapore | Tanglin Trust Infant School Singapore (PDF, 538KB) | 07/02/2018 |
| Singapore | Tanglin Trust Junior School Singapore (PDF, 410KB) | 30/01/2019 |
| Singapore | Tanglin Trust Senior School (PDF, 527KB) | 28/09/2017 |
| Slovenia | British International School of Ljubljana (PDF, 501KB) | 17/3/2021 |
| South Korea | Seoul Foreign British School (PDF, 470KB) | 14/10/2016 |
| Spain | The Benalmadena International College | 19/11/2021 |
| Spain | British College La Canada | 11/11/2021 |
| Spain | British Council School, Madrid | 26/11/2021 |
| Spain | British School of Barcelona (PDF, 581KB) | 22/10/2021 |
| Spain | British School of Gran Canaria | 30/04/2019 |
| Spain | British School of Tenerife | 31/01/2019 |
| Spain | Caxton College | 14/2/2020 |
| Spain | Colegio Hispano Britanico (PDF, 463KB) | 3/3/2021 |
| Spain | International Rural School, Barcelona (PDF, 313KB) | 10/06/2021 |
| Spain | King's College, The British School of Alicante (PDF, 642KB) | 30/10/2019 |
| Spain | King's College The British School of Madrid (PDF, 577KB) | 28/10/2021 |
| Spain | King's College Murcia (PDF, 488KB) | 24/10/2018 |
| Spain | King's College School Madrid, La Moraleja (PDF, 429KB) | 20/11/2019 |
| Spain | Kings College, The British School of Madrid, Soto de Vinuelas | 27/04/2017 |
| Spain | King's Infant School Madrid, Chamartin (PDF, 476KB) | 5/2/2020 |
| Spain | King's Infant School, The British School of Elche | 25/05/2018 |
| Spain | Mayfair International Academy | 05/06/2019 |
| Spain | Montessori British School Murcia (PDF, 387KB) | 17/06/2021 |
| Spain | Oakley College | 09/02/2017 |
| Spain | Wingate School | 14/09/2017 |
| Switzerland | Geneva English School | 14/09/2021 |
| Thailand | Regents International School Pattaya (PDF, 937KB) | 24/05/2018 |
| Thailand | St Andrew's International School, Bangkok (PDF, 601KB) | 10/05/2018 |
| Thailand | St Andrews International School, Samakee (PDF, 909KB) | 16/05/2018 |
| Thailand | St Stephen's International School (PDF, 542KB) | 14/11/2018 |
| Thailand | Traill International School (PDF, 422KB) | 18/10/2019 |
| Tunisia | British International School of Tunis | 03/05/2019 |
| Turkey | British Embassy School Ankara | 20/10/2016 |
| United Arab Emirates* | Al Ain English Speaking School (PDF, 404KB) | 24/03/2022 |
| United Arab Emirates | Al Basma British School, Abu Dhabi (PDF, 466KB) | 05/02/2019 |
| United Arab Emirates | Al Mamoura Academy (PDF, 509KB) | 04/2/2020 |
| United Arab Emirates | Al Yasmina Academy | 22/01/2018 |
| United Arab Emirates | The Aquila School (PDF, 465KB) | 23/04/2019 |
| United Arab Emirates* | Arcadia School (PDF, 435KB) | 22/06/2021 |
| United Arab Emirates | Aspen Heights British School (PDF, 395KB) | 02/06/2021 |
| United Arab Emirates | Belvedere British School Abu Dhabi (PDF, 575KB) | 05/11/2019 |
| United Arab Emirates | British School Al Khubairat (BSAK) (PDF, 448KB) | 05/03/2019 |
| United Arab Emirates* | Capital School (PDF, 439KB) | 17/06/2021 |
| United Arab Emirates* | Cranleigh School, Abu Dhabi | 28/06/2022 |
| United Arab Emirates* | Deira International School (PDF, 386KB) | 13/10/2021 |
| United Arab Emirates* | Dubai British School Emirates Hills (PDF, 378KB) | 13/10/2021 |
| United Arab Emirates* | Dubai College (PDF, 381KB) | 13/10/2021 |
| United Arab Emirates* | Dubai English Speaking College (PDF, 413KB) | 29/01/2020 |
| United Arab Emirates* | Dubai English Speaking School (PDF, 433KB) | 28/01/2020 |
| United Arab Emirates | Dubai Foundation School (PDF, 449KB) | 05/1/2020 |
| United Arab Emirates | GEMS Cambridge International School, Abu Dhabi (PDF, 485KB) | 02/11/2021 |
| United Arab Emirates | GEMS Cambridge International School, Sharjah (PDF, 472KB) | 23/06/2021 |
| United Arab Emirates | GEMS First Point School (PDF, 530KB) | 26/01/2017 |
| United Arab Emirates* | GEMS Founders School | 24/04/2019 |
| United Arab Emirates | GEMS Metropole School (PDF, 809KB) | 23/02/2017 |
| United Arab Emirates | GEMS Wellington Academy (Silicon Oasis) (PDF, 984KB) | 17/11/2016 |
| United Arab Emirates | GEMS Wellington Academy Al Khail (PDF, 403KB) | 19/11/2019 |
| United Arab Emirates* | GEMS Wellington International School (PDF, 422KB) | 03/10/2019 |
| United Arab Emirates* | Hartland International School (PDF, 438KB) | 09/11/2021 |
| United Arab Emirates* | International School of Creative Science (PDF, 428KB) | 11/02/2020 |
| United Arab Emirates* | Jumeirah English Speaking School (PDF, 439KB) | 08/10/2019 |
| United Arab Emirates* | Jumeirah English Speaking School, Arabian Ranches (PDF, 415KB) | 09/10/2019 |
| United Arab Emirates | Latifa School for Girls (PDF, 964KB) | 28/02/2017 |
| United Arab Emirates* | Nord Anglia International School (PDF, 402KB) | 18/11/2021 |
| United Arab Emirates | Ras Al Khaimah Academy (PDF, 684KB) | 30/01/2019 |
| United Arab Emirates | Reach British School (PDF, 463KB) | 09/06/2021 |
| United Arab Emirates* | Raffles International School (PDF, 394KB) | 17/11/2021 |
| United Arab Emirates* | Regent International School (PDF, 448KB) | 16/10/2019 |
| United Arab Emirates | Rashid School for Boys (PDF, 832KB) | 23/02/2017 |
| United Arab Emirates | Safa British School (PDF, 383KB) | 10/02/2022 |
| United Arab Emirates | School of Research Science (PDF, 545KB) | 23/3/2021 |
| United Arab Emirates | Sharjah English School (PDF, 427KB) | 12/03/2019 |
| United Arab Emirates* | Scholars International Academy (PDF, 484KB) | 28/4/2019 |
| United Arab Emirates* | Sunmarke School (PDF, 459KB) | 16/10/2019 |
| United Arab Emirates | The Pearl Academy (PDF, 876KB) | 20/05/2017 |
| United Arab Emirates | Victory Heights Primary School (PDF, 900KB) | 11/01/2017 |
| Venezuela | The British School Caracas (PDF, 432KB) | 17/09/2018 |
| Vietnam* | ABC International School (PDF, 483KB) | 16/01/2020 |
| Vietnam | British International School Vietnam (PDF, 582KB) | 10/04/2019 |