Corporate report
Accounting Officer assessment summary: HMRC Securing Our Technical Future programme
Published 20 February 2020
© Crown copyright 2020
This publication is licensed under the terms of the Open Government Licence v3.0 except where otherwise stated. To view this licence, visit nationalarchives.gov.uk/doc/open-government-licence/version/3 or write to the Information Policy Team, The National Archives, Kew, London TW9 4DU, or email: psi@nationalarchives.gsi.gov.uk.
Where we have identified any third party copyright information you will need to obtain permission from the copyright holders concerned.
This publication is available at https://www.gov.uk/government/publications/accounting-officer-assessment-summary-for-the-hmrc-securing-our-technical-future-programme/accounting-officer-assessment-summary-hmrc-securing-our-technical-future-programme
It is normal practice for Accounting Officers to scrutinise significant policy proposals or plans to start or vary major projects, and assess whether they measure up to the standards set out in HM Treasury's Managing Public Money guidelines. From April 2017, the government has committed to make a summary of the key points from these assessments available to Parliament when an Accounting Officer has agreed an assessment of a project within the Government Major Projects Portfolio.
1.

Background and context

The Securing Our Technical Future programme is an HMRC programme that is central to its transformation agenda. It will deliver a more resilient and flexible platform for HMRC's IT services.

The programme will update HMRC's current ageing, and increasingly out of support, IT estate by migrating from existing data centres to cloud-based hosting or Crown Hosting. While undertaking this migration, the programme will also review and remediate legacy vulnerabilities. The existing estate, comprised of more than 600 services, lacks agility and is costly to run. Changes delivered by the programme will allow HMRC to generate more cost-effective arrangements with suppliers, while ensuring a more resilient and flexible infrastructure. This is a significant undertaking that will ensure that HMRC has an IT estate that is more fit for purpose and ready to meet future challenges.
2.

Regularity

This is a 5-year programme to secure the technical future of HMRC's IT services by removing technical debt, reducing reliance on non-government owned data centres, and migrating eligible services to cloud. There is no requirement for legislative or regulatory changes arising from the its planning or execution. The programme is ensuring that effective controls are in place to protect other government departments (OGDs), HMRC and customer data.
3.

Propriety

The programme adheres to the HM Treasury (HMT) and HMRC Change Framework Governance. HMRC procurement standards will be applied throughout. The programme also follows Cabinet Office controls for IT and procurement, which ensure compliance with government guidelines. A programme board has been established as the main decision-making authority and key internal and external stakeholders (HMT and Infrastructure Projects Authority) are represented on it.
4.

Value for money

In line with HMRC standards, critical success factors and appraisal of 4 options have taken place, including a 'do nothing' option as set down in HMT's Green Book. The preferred option for delivery offers the highest potential to meet critical success factors and minimise IT delivery risks for HMRC, providing best value for money. All contracts awarded will be subject to competitive tendering or benchmarking as required by HMRC procurement standards. The costs and benefits of the programme will be measured and checked against the expectations set in the approved business case.
5.

Feasibility

There are significant delivery challenges to successfully managing a complicated data centre migration and transformation involving numerous stakeholders and delivery partners. The programme has already delivered several milestones and has successfully crossed several assurance and approvals hurdles including an independent assurance review and HMT approval of the business case. Further independent assurance reviews and HMT approvals are planned at appropriate points throughout its lifetime.

The programme leadership, supported by delivery partners, has the skills and experience needed to ensure the technical feasibility of the project deliverables and achieve the major milestones in the timeframe.
6.

Conclusion

The former Accounting Officer for HMRC, Sir Jonathan Thompson, assessed the Securing our Technical Future programme and decided that the proposal is value for money and deliverable, and he approved it as of 6 June 2019. As current Accounting Officer for HMRC, I have prepared this summary to set out the main points that informed Sir Jonathan's decision. If any of these factors change materially during the lifetime of the programme, I undertake to prepare a revised summary, setting out my assessment of them. This summary will be published on the government's website (GOV.UK). Copies will be deposited in the library of the House of Commons and sent to the Comptroller and Auditor General and Treasury Officer of Accounts.

Accounting Officer's name: Jim Harra, Chief Executive HM Revenue and Customs.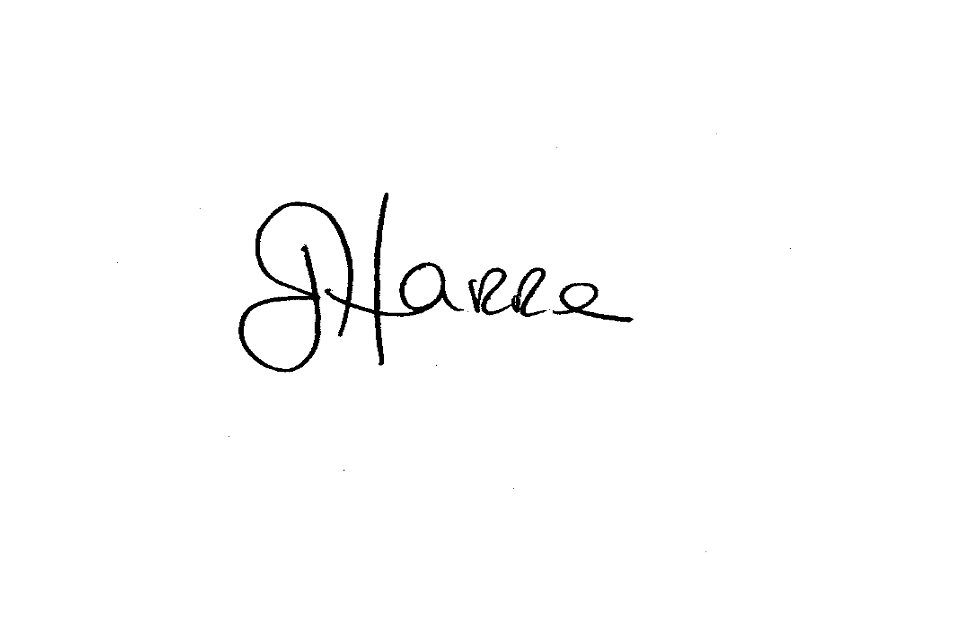 Signature: Date of signing: 27 January 2020