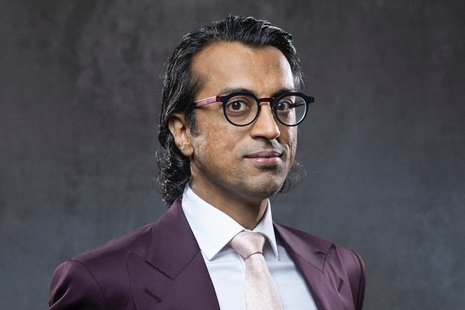 Biography
Dr Vikas Shah MBE DL is a Non-Executive Board Member of the Department for Energy Security and Net Zero (DESNZ). He is also Non-Executive Chair of the Audit and Risk Assurance Committee.
He was previously a Non-Executive Board Member and Non-Executive Chair of Audit, Risk and Assurance for the Department for Business, Energy and Industrial Strategy (BEIS).
Vikas is an entrepreneur, investor and philanthropist. He is CEO of Swiscot Group alongside being a venture-investor in a number of businesses internationally. He is a Non-Executive Board Member of the Solicitors Regulation Authority and Shoosmiths LLP.
Vikas was awarded an MBE for Services to Business and the Economy the 2018 New Year's Honours List and in 2021 became a Deputy Lieutenant of the Greater Manchester Lieutenancy.
He is an Honorary Professor of Business at the Alliance Business School, University of Manchester, and an Honorary Professor at the University of Lancaster. He was awarded an Honorary Doctorate in Business Administration (DBA) by the University of Salford in November 2022.
Non-executive board member
The main responsibilities of non-executive board members are to:
attend meetings of the departmental board, chaired by the Secretary of State
provide over-arching strategic guidance and insight to the department
Previous roles in government
Non-executive board member, BEIS