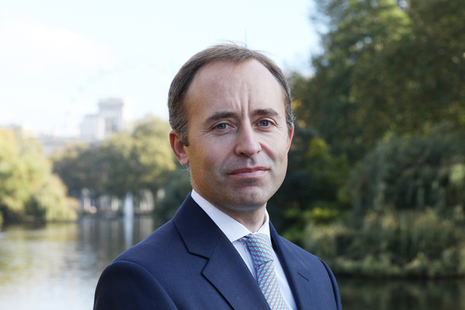 Biography
Thomas Drew CMG is the Director General, Defence and Intelligence at the Foreign, Commonwealth & Development Office (FCDO). Previously he was the Director General, Middle East, North Africa, Afghanistan and Pakistan from September 2020 to March 2022, and before that Director General, Consular and Security at the Foreign & Commonwealth Office from January to August 2020.
Tom was the British High Commissioner to Pakistan from February 2016 until October 2019. Before his role in Pakistan, Tom was Principal Private Secretary (Chief of Staff) to Foreign Secretaries William Hague and Philip Hammond. He served previously as the FCO's National Security Director (2011 to 2012), responsible for international counter-terrorism, cyber, drugs and crime, and intelligence issues; and before that as Director in the Office for Security and Counter-Terrorism in the Home Office (2008 to 2011).
Tom worked as Political Counsellor in the British High Commission in Pakistan from 2006 to 2008. Earlier in his career, he served in London in a variety of Europe-related jobs, including as head of the FCO's EU Enlargement and South East Group from 2004 to 2006, and of the London team that oversaw negotiations for the draft EU Constitution at the 2004 Inter-Governmental Conference. His first overseas posting was to Moscow from 1998 to 2002, where he headed the British Embassy's economic team.
Tom joined the Diplomatic Service in 1995. He was appointed Companion of the Order of St Michael and St George (CMG) in 2015.
Tom started his career with McKinsey and Company, the management consultants. In 2015, he was a Visiting Fellow at the McKinsey Global Institute.
He is married to Joanna, a fellow diplomat and British Ambassador to The Netherlands.
Director General, Defence and Intelligence
The Director General is responsible for the delivery of UK policy for the FCDO response to Russia's invasion of Ukraine, and for Eastern Europe and Central Asia policy. The Director General is also responsible, globally, for issues relating to:
defence, intelligence and national security
crisis management
consular services
strategic communications
As a board member, the Director General also gives corporate leadership to the FCDO by ensuring that the department meets the international policy priorities, Public Service Agreements targets and service delivery targets set by ministers.
Previous roles in government
Director General, Middle East, North Africa, Afghanistan and Pakistan

Director General, Consular and Security

British High Commissioner to Pakistan