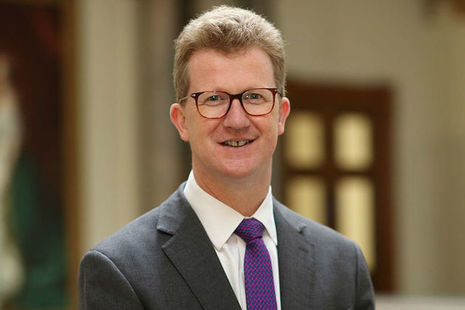 Biography
Mr Stephen Lillie CMG was appointed British High Commissioner to Cyprus in April 2018.
Previously he served as Director, Asia Pacific from July 2013 until April 2017.
Stephen served as British Ambassador to the Philippines (2009-13); Head of the FCO Far Eastern Department (2006-2009); Director of Trade and Investment at the British High Commission New Delhi (2003-2006) and British Consul-General at Guangzhou, China (1999-2003).
Previously, Stephen has also served in the European Union and Middle East Departments of the FCO and at the British Embassy Beijing. Stephen is a Chinese speaker, having studied the language in Hong Kong and London. He has a degree in Modern Languages from Oxford University.
Social media links
Follow Stephen Lillie on Twitter
British High Commissioner to Cyprus
The High Commissioner is the UK government's representative in a Commonwealth nation. They are responsible for the direction and work of the High Commission and its Deputy High Commissions and/or Consulates, including political work, trade and investment, press and cultural relations, and visa and consular services.
Previous roles in government
Director, Asia Pacific

British Ambassador to the Philippines
Announcements