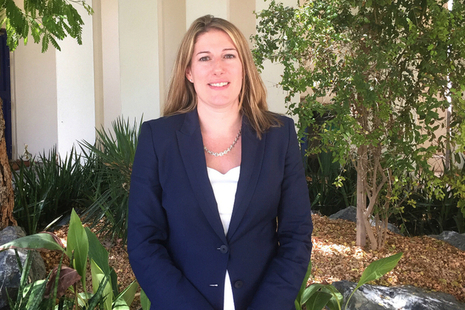 Biography
Stephanie Al-Qaq was appointed Director, Middle East and North Africa Department at the Foreign & Commonwealth Office in May 2019.
Stephanie joined the Foreign and Commonwealth Office (FCO) in 2002 after working for several corporate, non-governmental and governmental organisations, including Reuters, Amnesty International, Human Rights Watch, the House of Commons and the Department for International Development working in various countries in the Middle East, Africa, Europe and the Americas.
On joining the FCO, she served as Political Officer on Iraq from 2003-2004 and Assistant Private Secretary for the Minister for the Middle East, Counter Terrorism and Consular from 2004-2006. She has served in Brazil as Political Counsellor and Mexico as Minister Counsellor for Political, Economic, Consular and Corporate affairs.
Stephanie is a graduate of the University of Birmingham and the School of Oriental and African Studies (SOAS), University of London. She is married to Dr. Kareem Richard Al-Qaq, a political scientist, and they have three children, Naseem, Alexandra and Zakaria.
Director, Middle East and North Africa
The Director is responsible for policy towards the Middle East and North Africa, Iran through to Morocco. The job involves leading policy development and implementation in the FCO and London and the network of British Embassies and posts across the region, and chairmanship of the cross-Whitehall Middle East Regional board, which allocates CSSF and other funding across the region.
Previous roles in government
Deputy Head of Mission, United Arab Emirates