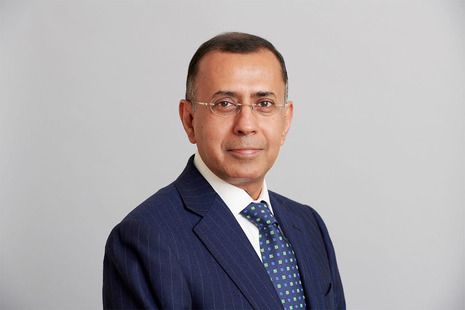 Biography
Samir is the Chief Risk Officer of UK Export Finance (UKEF), the UK's Export Credit Agency. He is also a member of UKEF's Executive Committee and Management Board. Before joining UKEF in June 2018, Samir held senior roles at the Royal Bank of Scotland for nearly a decade, where he was the Managing Director for credit for large corporates.
Samir previously led the bank's credit functions for global Industrials and was also the Head of Corporate Credit for Asia Pacific.
Before that, Samir spent 17 years at Bank of America across New Delhi, Mumbai, Seoul and Singapore, the last 3 were as MD/Senior Risk Manager for corporate credit for Asia Pac. Samir has an extensive background in risk management in the banking and financial services sector, with more than 30 years' experience across numerous geographies and sectors.
Samir holds a bachelors degree in Chemical Engineering and a Masters in Management.
Executive Committee Member