Lieutenant General Roly Walker DSO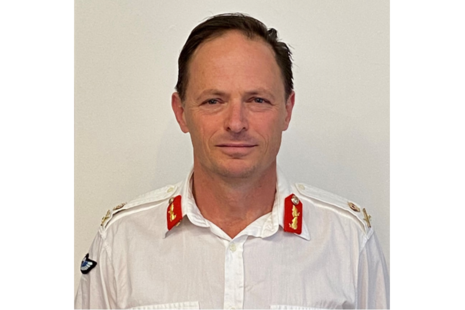 Biography
Lieutenant General Roly Walker was commissioned into the Irish Guards in 1993 before joining the 22nd Special Air Service Regiment in 1997. He then exchanged his commission to the Grenadier Guards in 2009, before being promoted into the General Staff in 2011. His last appointment was as Director Special Forces. He took up his current position as Deputy Chief of Defence Staff (Military Strategy & Operations) at the MOD on promotion in April 2021.
His operational service includes numerous deployments and tours in Northern Ireland, Iraq, Afghanistan and Africa. On the staff he has served in brigade, divisional, UK Special Forces (UKSF) Group and Army HQs.
Married, with 3 daughters, he lives in Herefordshire.
His honorary roles include:
the Colonel Commandant of the Royal Veterinary Corps
the Regimental Lieutenant Colonel of the Grenadier Guards
a member of the Honourable Artillery Company's regimental council
President of the UK Armed Forces Equestrian Association
He is a member of the Worshipful Company of Ironmongers.
Deputy Chief of Defence Staff (Military Strategy and Operations)
Provide advice to ministers on the range of Defence operations and integrate with partners across government to deliver the UK's national security objectives. Direct Defence operation strategies and shape the Defence activity in the role of Strategic headquarters. Work with allies and partners internationally to mitigate risks to the UK.
Responsibilities
directing operations at a strategic level on behalf of CDS.
lead the Defence Crisis Management Organisation
direct and provide oversight of UKSF operations and training on behalf of CDS.
provide military advice across Whitehall on domestic and overseas military strategy.
promote and articulate UK military interests, military strategy and operational priorities with international organisations, allies and partners.
chair the Strategic Effects and Force Alignment Board and Joint Commitments Strategic Steering Group to prioritise and harmonise high level Defence activity.
lead and motivate military officers and civil servants in Sec Pol & Ops.