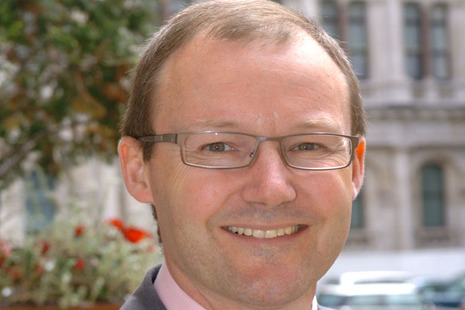 Biography
Rob Fenn was appointed Deputy Head of Mission to Indonesia and Timor Leste in April 2018. Prior to this, he worked as the Head of the FCO's Human Rights and Democracy Department (HRDD) from March 2014 to 2018.
Indonesia conforms to Rob's definition of an ideal posting: important to the UK but impossible to understand from London, making the Embassy's work essential and rewarding. The post also plays to Rob's career-long interest in the twin themes of diversity and resilience. He believes that they provide the key to thriving amongst the volcanoes and earthquakes – actual and metaphorical – which Indonesia's spectacular geography, culture and sheer scale provide. The British Embassy Jakarta has deep reserves of both those strengths. Rob has set out to capitalise on and learn from arguably the most diverse team in the whole FCO network.
Rob joined FCO in 1983 and has served in The Hague, Lagos, London (working on South Africa when Mandela got out of jail), New York (human rights), Rome (economy, as Italy entered the Euro), London (working on Turkey / Cyprus / Greece), Nicosia (DHC) and Brunei (High Commissioner).
Rob is married to Julia – secondary school sweetheart and art historian. They have two teenage boys at Brighton College. Rob's hobbies are videography, armchair cosmology and Spotify.
Deputy Head of Mission to Indonesia and Timor Leste
The Deputy Head of Mission is a senior diplomat and typically a key advisor to the Ambassador or High Commissioner. The Deputy is responsible for the daily management of an overseas Embassy or High Commission. They will represent the UK's interests in the absence of the Ambassador as Chargé d'Affaires. A senior ranking Deputy may also take the title Minister. Smaller missions may not have a Deputy Head.
Previous roles in government
British High Commissioner to Brunei