The Rt Hon Lord Ashton of Hyde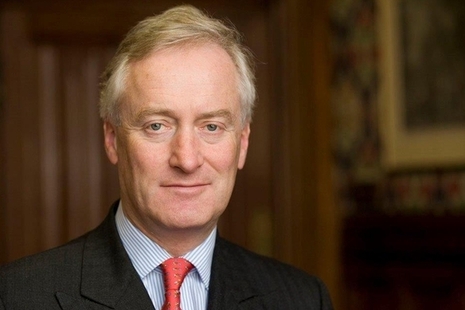 Biography
Lord Ashton of Hyde was appointed Lords Chief Whip (Captain of the Honourable Corps of Gentlemen at Arms) on 26 July 2019.
He was previously Parliamentary Under Secretary of State at the Department for Culture, Media and Sport from July 2016 to July 2019. He was previously appointed a Lord in Waiting (Whip) in the House of Lords in July 2014.
Education
He was educated at Eton College and Trinity College, Oxford.
Political career
Lord Ashton was elected to the Lords as a hereditary Peer in 2011 and before joining the government was a member of the House of Lords Select Committee on the Arctic.
Career outside politics
He served in the Royal Hussars and the Royal Wessex Yeomanry. Prior to joining the government Lord Ashton was Chief Executive Officer of Faraday Underwriting Ltd and sat on the Council of Lloyd's. He was a member of the Royal College of Defence Studies' 2013/14 course.
Personal life
Lord Ashton is married with 4 daughters.
Captain of the Honourable Corps of Gentlemen at Arms (Lords Chief Whip)
Lords Whips have the same constitutional position as departmental ministers. Their role in the House of Lords is different from that of Whips in the Commons, which is predominantly party management.
A Lords Whip has an active role at the despatch box promoting and defending departmental policy which involves:
answering questions
responding to debates
taking through primary and secondary legislation
If the department concerned does not have a departmental minister in the House of Lords, all of that department's business will fall to a Whip.
Previous roles in government