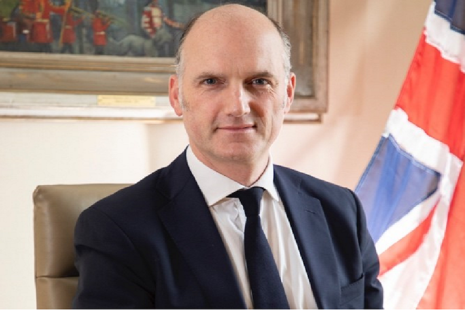 Biography
Leo Docherty has served as the Member of Parliament for Aldershot since 2017. Born in Scotland in 1976, he was brought up in Gloucestershire.
After graduating from the School of Oriental and African Studies he attended the Royal Military Academy Sandhurst and was commissioned into the Scots Guards in 2001. He served in Iraq and Afghanistan with the 1st Battalion Scots Guards and 16 Air Assault Brigade and recounted his experiences in Desert of Death; a Soldier's journey from Iraq to Afghanistan (Faber 2007).
He has travelled very extensively across the Middle East and Central and South Asia and in 2007 travelled from Istanbul to Afghanistan on horseback, foot, bicycle and public transport, a journey of six months which culminated in playing the traditional Afghan game of Buzkashi. He is married to Lucy and they have a young family.
Parliamentary Under Secretary of State (Minister for Defence People and Veterans)
Responsible for armed forces, veterans and civilian people policy.
Responsibilities include:
Civilian and Service personnel policy
pay, pensions and compensation
veterans (including resettlement, transition, the Office for Veterans Affairs, Defence charities and Ministerial Covenant and Veterans Board)
Armed Forces Covenant
mental health for armed forces
Welfare and Service families (including response to COVID-19 & Estates service)
legacy issues and non-operational public inquiries and inquests
The People Programme (Flexible Engagement Strategy, Future Accommodation Model and Enterprise Approach)
Parliamentary Secretary (Minister for Defence People and Veterans)
Previous roles in government
Announcements