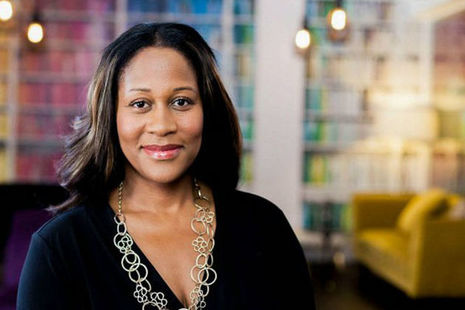 Biography
Karen Blackett OBE is a business leader with 25 years of experience in the marketing communications industry. As UK Country Manager for WPP, the global creative transformation company based in 112 countries, she oversees WPP's second largest market and the 14,000 people working across its operating brands in the UK. She is Chairwoman of WPP's MediaCom, the largest media agency in the UK with billings over £1.3 billion.
Karen was a DIT Business Ambassador for No.10, is one of four external advisors helping to diversify the Civil Service, and was appointed Race Equality Business Champion by the Prime Minister as part of the Race at Work Charter in October 2018, helping businesses address inequality at all levels.
Karen is also a non-executive for Creative England, The MOBO Trust and The Creative Industry Federation, and in November 2018 she became Chancellor of the University of Portsmouth.
Karen received an OBE in 2014 for services to media and communications, and in 2019 she was honoured by the professional body, IPA, in recognition of her outstanding services to the advertising industry.
Non-Executive Board Member
Non-Executive Board Members are appointed on merit, reflecting ability and experience, for a fixed term, usually three years. They will exercise their role through influence and advice, supporting as well as challenging the Executive. They will advise on the clarity of strategic direction, performance, operational issues and the effective management of the Department. These responsibilities should be conducted both in and outside of Board meetings - the Executive should invite and involve the Non-Executives in key areas to ensure critical challenge and support.
Non-Executives Board Members' views on performance will be reported by the Lead Non-Executive Board Member in the Department's Annual Report. Non-Executives' views will also be fed back to the Prime Minister and the Government Lead Non-Executive through the Non-Executive Board Members' Network.
Non-Executive Board Members may be involved in the process for recruiting and appraising senior executives, and succession planning.