Dr Julian Braybrook DSc, CChem FRSC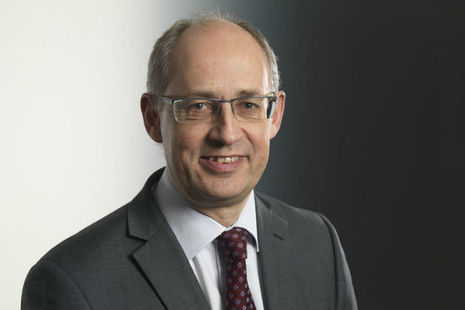 Biography
Dr Julian Braybrook became the Government Chemist in June 2018. He is currently Director of Measurement Science for the National Measurement Laboratory at LGC, a life sciences research and testing company, where he is responsible for the science strategy and partnership development of metrology (measurement science) and regulatory analysis programmes, in support of the UK National Measurement System.
Julian joined LGC in 1988 and has carried out a variety of roles, delivering and managing national and European analytical research innovation and contract service solutions for a wide range of chemical and biotechnology applications. He has a degree in Chemistry from the University of London and a PhD from the University of Cambridge for research into novel contrast agents for magnetic resonance spectroscopy and imaging. Julian has an honorary DSc from Kingston University London for his contributions to chemistry, is a Chartered Chemist and Fellow of the Royal Society of Chemistry (CChem FRSC).
Government Chemist
The Government Chemist is responsible for overseeing the statutory function of referee analyst, resolving disputes over analytical measurements, particularly in relation to food regulatory enforcement.
The role also includes promotion of analytical science and technology and providing advice to Government on policy standards, regulation based on research carried out by him and his team.