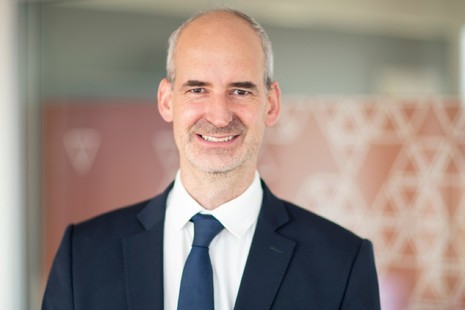 Biography
James Bowler became Permanent Secretary of HM Treasury in October 2022.
Prior to this, James served as Permanent Secretary for the Department for International Trade (DIT), and before that, he served as Second Permanent Secretary of the Cabinet Office leading the COVID Taskforce from October 2020. In this role, he was responsible for the management and leadership of the taskforce that set out the government's strategy to tackle the pandemic and its impacts. Prior to that he served as Director General of Policy, Communication and Analysis in the Ministry of Justice, 2020.
For much of his civil service career, James has worked at the Treasury. He served as Director General for Public Spending (2017 to 2020), Director General for Tax and Welfare (2015 to 2017) and Director for Strategy, Planning and Budget (2012 to 2015). Across these roles, he oversaw key policy areas such as the preparation and allocation of the Budget, spending and tax policy.
James served as a Principal Private Secretary, both to David Cameron and Gordon Brown as Prime Minister and to Alistair Darling and Gordon Brown as Chancellor of the Exchequer.
He was appointed a Companion of the Order of the Bath (CB) in the 2012 New Year Honours.
Permanent Secretary
The Permanent Secretary, as Principal Accounting Officer, is responsible for the overall management of the department.
This includes responsibility for:
governance (including setting up an effective governance structure, robust internal controls and safeguards, and ensuring propriety and regularity)
decision making (including supporting ministers with timely, reasoned and impartial advice)
financial management of the department (including the efficient and economic use of resources)
Previous roles in government
Director General, Public Spending

Director General, Tax and Welfare