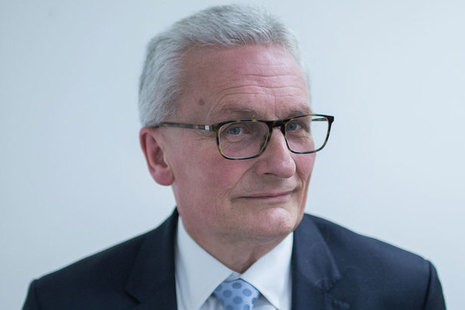 Biography
Ian King is the lead Non-Executive Director for the Department for Transport and joined HS2 in July 2020.
Ian joined Marconi in 1976 as a graduate entrant, working in defence electronics manufacturing. He served as a Finance Director at Marconi Electronic Systems from 1992 to 1998 and was Chief Executive of Alenia Marconi when Marconi and British Aerospace merged in 1999 to form BAE Systems. After the merger, he became Group Strategy and Planning Director for BAE Systems. In 2008 Ian became the Chief Executive of BAE Systems and held this position until his retirement in June 2017. Ian's current positions include a lead directorship at Department for Transport, senior advisor to Gleacher Shacklock, Senior Independent Director at Schroders PLC and is Chair at Senior plc.
Lead non-executive director and non-executive board member with responsibility for the Union
Non-executive board members provide the Department for Transport with strategic advice, support and challenge. They also attend departmental board meetings and meet with the management team.