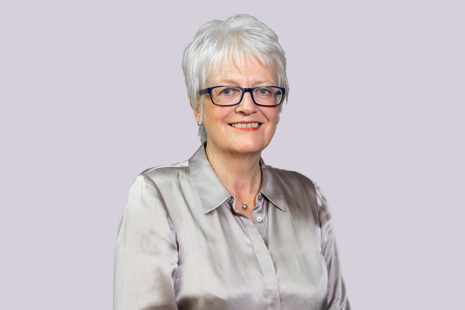 Biography
Dr Gillian Fairfield has been Chair of the Disclosure and Barring Service (DBS) Board since December 2018.
Gillian has worked in clinical, managerial and leadership roles across different sectors and specialities, in hospitals, general practice and public health.
Gillian has held four different CEO posts in both mental health and acute Trusts, within the NHS.
In 2012, Gillian was appointed a Board Member of the National Youth Justice Board for England and Wales (YJB) by the Justice Secretary. She chaired the YJB Performance committee and was a member of the Finance Audit and Risk committee and the national Youth Justice Oversight group to December 2021.
DBS Board Chairman
Some of the Chair's responsibilities at the DBS include:
formulating the DBS board's strategy, discharging its statutory duties, and leading the board in overseeing the timely production of realistic business and forward plans
monitoring in-year performance and examining change proposals with rigour to maintain focus on delivery
ensuring that the DBS board, in reaching decisions, takes proper account of guidance provided by the responsible Minister and sponsor department
ensuring that DBS board members adhere to the code of practice for members of Executive Non-Departmental Public Bodies