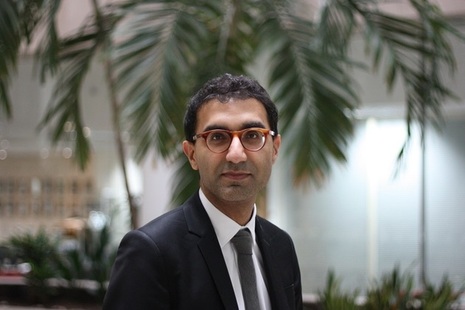 Biography
Emran Mian is the Director General for Regeneration at the Department for Levelling Up, Housing and Communities.
He is responsible for housing and planning policy and programmes in England, as well as the delivery of the Department's UK-wide local growth funds. Prior to this he was the Director of Strategy and then a Director General at the Department for Education.
Before returning to the Civil Service in 2017, Emran ran the Social Market Foundation, an independent public policy think tank that works across a range of economic and social policy issues. Earlier in his career Emran held senior roles at BEIS and Cabinet Office.
Director General, Regeneration
The DLUHC board's role is to advise and support ministers on the operational implications and effectiveness of policy proposals and help turn policy from ideas into actions and results.
Part of DLUHC's leadership team and an executive member of its board, the Director General, Regeneration helps with that task.
Previous roles in government
Director General, Decentralisation and Growth

Interim Director General, Strategy and International

Acting Director General, Higher and Further Education