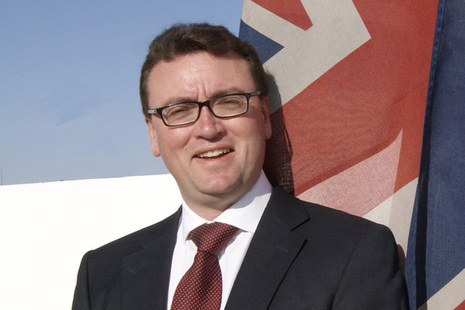 Biography
David Ward was appointed British High Commissioner to Samoa in December 2019. Prior to this appointment, he served as British High Commissioner to Solomon Islands from 2016 to 2019.
Mr Ward joined the FCO in 1992 and has worked mainly on Asian affairs since, including two postings in East Asia, in Tokyo and Beijing, and also one in Nepal. He has also acquired experience working in conflict zones, including as Deputy Head of Mission responsible for re-establishing the British Embassy in Libya in 2011 and 2012, and as Deputy Head of the multinational Provincial Reconstruction Team in Lashkar Gah, Helmand Province, Afghanistan.
Find out more about David Ward.
British High Commissioner to Samoa
The High Commissioner is the UK government's representative in a Commonwealth nation. They are responsible for the direction and work of the High Commission and its Deputy High Commissions and/or Consulates, including political work, trade and investment, press and cultural relations, and visa and consular services.
Previous roles in government
British High Commissioner to Vanuatu

British High Commissioner to Solomon Islands

British Ambassador to Eritrea