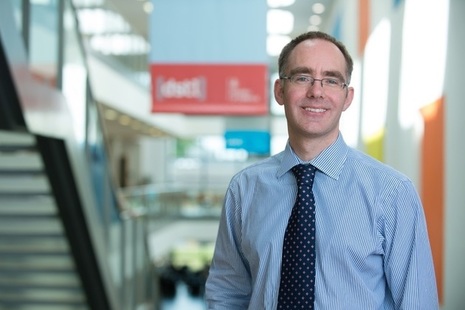 Biography
David joins Dstl from the Ministry of Defence (MOD) where he was the Head of Business Strategy and Governance, the department's corporate finance team. During this time, he led on MOD's asset sales programme and managed the department's relationship with its trading funds, including Dstl.
Before this, he had a wide range of roles across MOD, including responsibility for approvals and performance management in Defence Equipment and Support, financial planning and scrutiny within MOD Centre, and was a Private Secretary to the Defence Secretary leading on equipment and personnel matters.
In 2005, David completed a Masters in Business Administration at Imperial College London. David originally joined MOD in 1996 having completed a BEng in Avionic Systems at Bristol University and some hands-on engineering with GEC Marconi.
Chief Finance Officer
The Chief Finance Officer is responsible for Dstl's Finance, Strategy and Governance Division.
The purpose of this Division is to manage and oversee all aspects of financial management within Dstl, to develop Dstl's corporate strategies and plans, to maintain and operate the governance framework within Dstl, including Dstl's approach to risk management, to oversee Dstl's corporate performance regime, and to deliver a complete intellectual property management service for Dstl.
Previous roles in government