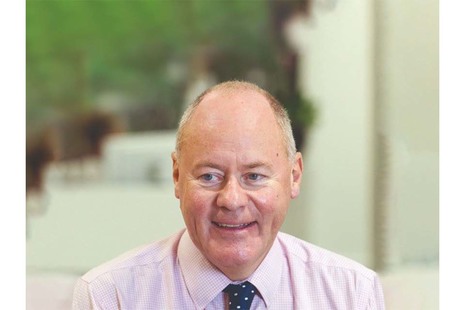 Biography
David Bennett is a Non-Executive Director with over 30 years' experience in financial services having held a range of senior executive positions in retail banking both in the UK and overseas, including the USA and Australasia.
He was a Director of Alliance and Leicester plc between 2001 and 2008 serving as Group Finance Director and then Group Chief Executive until its sale to Santander in 2008. He has also held a number of executive positions in Abbey National plc, Cheltenham & Gloucester plc, Lloyds TSB Group and the National Bank of New Zealand.
David is currently Chairman of Virgin Money UK plc and of Ashmore plc and a Non-Executive Director of PayPal (Europe) Ltd. Previous appointments include Chairman of HomeServe Membership Ltd and Non-Executive Director at Bank of Ireland UK, Together Money and easyJet plc. David also acts as an adviser to Fintech businesses and is an independent coach and mentor.
Non-executive board member
Our non-executive directors are senior figures from outside the department who bring a diverse mix of expertise and skills from across the public and private sector. They all:
give guidance and advice to DWP leaders and ministers
support and challenge management on the department's strategic direction
provide support in monitoring and reviewing progress