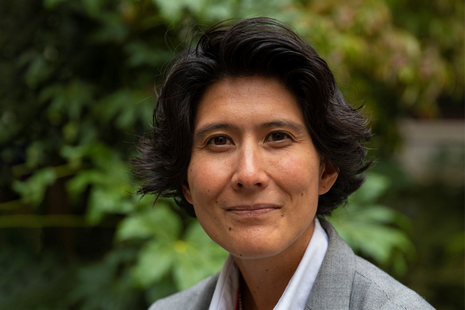 Biography
Cat started her career at the accountancy firm PwC, dedicated to Government and Public Sector finances, mainly working in assurance roles. Over more than a decade, Cat worked with clients across Health, Local Government, Higher Education and Central Government sectors.
Cat joined the Civil Service in 2013 first at the Legal Aid Agency where she worked on the digitisation of civil legal aid, and removing the long standing financial accounts qualification as the Director of Finance and Digital.
Cat went on to become the Group Finance Director at the Ministry of Justice overseeing all aspects of financial management and supporting prison reform, courts reform and transformation programmes. In 2017, Cat joined the Board of the Ministry of Defence as Director General Finance. In this role she was the primary financial advisor to ministers, the Defence Board and Accounting Officer and led the finance, commercial and analytical functions across Defence. During this time, Cat led the reform of Defence Acquisition and Procurement as part of the Modernising Defence Programme and instigated the Financial Improvement Programme. Cat led the oversight of the Defence portfolio, and was the Race Champion for the Department.
Cat joined HM Treasury in 2020 as Director General Public Spending, and combines this role as head of the Government Finance Function. Cat is also Chair of the Finance Leadership Group for Government. Cat is a chartered public finance accountant and represents the UK as a member of IFAC, PAIB and is also a co-opted member of CIPFA Council. Outside of work Cat lives in the Kent North Downs, enjoys running, cycling and walking the dog with her wife Ruth.
Director General, Public Spending
Responsibilities include:
ensuring the delivery of HM Treasury's work programme, in particular supporting the government's objectives to ensure effective control of and value for money in public spending and promote sustainable economic growth
leading the Treasury's spending relationship with No 10 and the Cabinet Office
supporting spending directors and teams in their relationships with integral Whitehall departments and with the think tank and finance communities
Non-Executive Director
Government non-executive directors provide advice and bring an external perspective to the business of government departments. They do not have decision-making powers.
Head of the Government Finance Function
Previous roles in government
Interim Head of the Government Finance Function

Director General Finance

Director, Finance and Performance