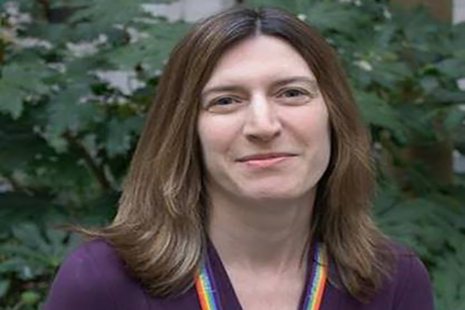 Biography
Beth Russell has been Director General Tax and Welfare in the Treasury since August 2017. She is now also the Director General leading the Treasury economic campus in Darlington.
Beth has worked in the Treasury since 2000 in a range of policy roles across tax, welfare and public spending. She was the Director of Personal Tax, Welfare and Pensions (2013-2017), Principal Private Secretary to the Chancellor of the Exchequer George Osborne (2011-2013), Deputy Director of General Expenditure Policy (2008-2011), Deputy Director of Environmental and Transport Taxes (2005-07) and Speechwriter for Gordon Brown when he was Chancellor (2001-2005) and Prime Minister (2007-2008).
Beth started her career in Department of Social Security as a policy adviser on welfare (1996-2000).
Director General, Tax and Welfare
Responsibilities include:
advising the Chancellor of the Exchequer on business, international and personal tax, labour markets, welfare and customs.
oversight of the department's central strategy function, flexible policy pool and Budget process.
the Treasury's relationships with HMRC and DWP and representing the Treasury externally to support effective communication of the government's tax and welfare plans
establishing and leading the new Treasury economic campus in Darlington