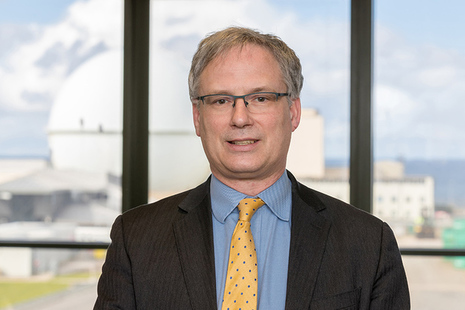 Biography
Barrie is a chartered mechanical engineer who has operational and management experience at nuclear plant, facility and site level.
Barrie has most recently been the head of independent assurance, learning and regulatory affairs for Horizon. This role covered assurance, LfE and interfaces with ONR and Natural Resources Wales (SEPA equivalent) portfolios. During the time in Horizon he also ran safety culture programmes, covered the security portfolio and engaged with potential investors. Prior to the project being suspended they had developed the organisation from scratch to the point where a Nuclear Site Licence was soon to be awarded, a fascinating journey during which a lot was learned.​​​​​​​
Prior to Horizon Barrie worked with Jacobs which included time working with EDF. The first part of his career was in the nuclear submarine propulsion programme operating submarines where he qualified as a Cat A watch keeper in 1991, as well as running shore facilities at Faslane. Barrie was also the deputy superintendent at Vulcan from 2001 to 2003 and has also been a principal inspector for the defence nuclear safety regulator.