We are the regulator of the UK's private security industry.
---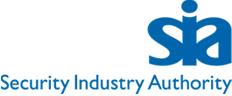 We were created by the Private Security Industry Act 2001 to regulate the UK's private security industry. The Act sets out what we can and cannot do.
We support the Home Office goal of reducing and preventing crime, and ensuring people feel safe in their homes and communities.
Responsibilities
We are responsible for:
licensing people who do certain jobs in the private security industry
approving private security companies who wish to be part of our Approved Contractor Scheme
conducting inspections
monitoring the activities of people operating within the private security industry and taking enforcement action where necessary
setting and approving standards of conduct and training for the private security industry
making recommendations on ways to improve standards in the private security industry
Priorities
From 2022 to 2023 our priorities will be:
to significantly increase resourcing, visibility and impact in our compliance, inspection and enforcement work across the UK
through implementation of the digital and data strategy, to improve our legacy systems and continue to make efficiencies and more improvements to the systems which support the licensing processes
to develop and evolve our new ways of working for our workforce, continuing to adapt and work around the impact of COVID-19, as well as contribute to wider government agendas on levelling up
Who we are
We are an executive non-departmental public body, sponsored by the Home Office.
We were established in 2003 and we started licensing people in 2004. In 2006 we launched our voluntary Approved Contractor Scheme for private security businesses.
We employ over 300 members of staff. We have an office base in London, but we also employ investigators and other staff who work closely with the industry and are located throughout the UK.
Corporate information
Access our information
Jobs and contracts
Read about the types of information we routinely publish in our Publication scheme. Find out about our commitment to Welsh language scheme. Our Personal information charter explains how we treat your personal information.