We carry out and commission research relating to early years and education, further education and social care.
---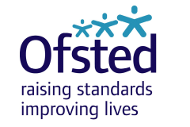 Our research is grouped by:
Research and evaluation lie at the heart of what we want to achieve as a regulator and an inspectorate. Our research ensures that our inspection frameworks are based on sound evidence and tested methodologies. It also informs our future work and the areas that we inspect or regulate.
Our research also enables us to fulfil our statutory duty to the Secretary of State for Education on informing others, including providers, about the quality of education and social care in England.
Using our unique perspective through research, we also contribute to national debates.
Through our evaluation work, we ensure that all our frameworks and methods are fit for purpose and are having the outcomes that we intend.
For more information on how our work is commissioned, read 'Why we do research' by our former Deputy Director for Research and Evaluation, Professor Daniel Muijs.
Research methodology
We also do not hold a particular view on research methodology. We are pragmatic and eclectic in the methods we use, valuing both quantitative and qualitative research for the different insights that they can bring. Methods follow questions in our approach.
We commission some of our research, such as our off-rolling survey, from other organisations, though we do most in-house. We typically, though not exclusively, draw on the insights from our inspectors and on inspection evidence, but we have also used questionnaires and analysis of existing data.
In our coming research and evaluation programme, we are looking to expand our methods toolbox further. Across research and evaluation projects, we are committed to transparency on methods, rigour in how we work and full adherence to ethical guidelines.
Subjects we cover
We have HMI specialists in the following subjects:
art and design
computing
design and technology
English (primary, secondary and cross-phase; English also includes Drama)
geography
history
languages
maths (primary and secondary)
music
physical education (this includes dance)
PHSE, citizenship and RHSE
religious education
science
social science
Read our curriculum reviews.
For more information about our subject work, please contact CurriculumUnit@ofsted.gov.uk.