Ofsted's press office handles calls from the media, including enquiries about published reports, bids for interviews and requests for photos.
---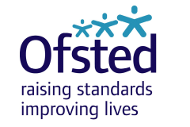 Media can contact the Ofsted press office on 03000 130 415 between 8.30am and 6.00pm Monday to Friday. Alternatively you can email your enquiry to pressenquiries@ofsted.gov.uk.
Out of these hours, during evenings and weekends, the duty press officer can be reached on 07919 057 359.
Please note that if you are not a member of the media you should call the Ofsted helpline on 0300 123 1231 or email enquiries@ofsted.gov.uk.
Contacts
Media enquiry line: 03000 130 415 (8:30am to 6pm Monday to Friday)
Head of media
Una Flynn
Telephone: 03000 131 846
Email: Una.Flynn@ofsted.gov.uk
Emily Reynolds
Telephone: 03330777401
Email: Emily.Reynolds@ofsted.gov.uk
Hannah Simpson
Telephone: 03330 777 509
Email: Hannah.Simpson@ofsted.gov.uk