Research at HM Land Registry
An overview of research undertaken by HM Land Registry.
---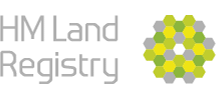 What we do
We register the ownership of land and property in England and Wales.
Research helps us design services that work well for our customers and understand their benefit to customers and the wider property market.
Our current research
Portal survey
We have a new point of use survey available in the portal to measure the impact of immediate service delivery and give instant feedback on how our customers feel about their interactions with HM Land Registry.
If you use the portal, you'll be asked to rate the overall service after you've uploaded an application or made a request, such as ordering an official copy of the register.
The survey will also gather information about the speed, ease of use and reliability of services available through the portal. This will provide timely and regular feedback to our Product Management and User Research teams to make improvements to our services.
The survey is facilitated by our external research agency partner Ipsos MORI utilising Medallia software. The survey emails are sent from hmlandregistry@express.medallia.eu.
Quarterly customer heartbeat survey
As part of our ongoing research, our external research agency partner Ipsos MORI will contact customers by telephone and email each quarter. The survey tracks customer satisfaction trends over the year and informs us where services require improvement. The telephone survey takes approximately 15 minutes and the email survey takes approximately 10 minutes.
Research takes place for this survey in February, June, September and December of each year. Research lasts approximately 3 weeks.
The survey emails are sent from HMLRsurvey@ipsos-mori.com.
Automation focus groups
Through August to October 2022, Ardent Fieldwork Ltd on behalf of Ipsos and HM Land Registry are inviting some customers to take part in some research groups. We have asked Ipsos to lead some research to help us plan our work around the automation of some of our services, ensuring our work is designed to meet your needs. This work is integral to our efforts to continue to improve our services.
The email invites from Ardent may come from any of the following addresses:
Secondary fee collection without requisitions – concept testing survey
If your organisation pays HM Land Registry by Variable Direct Debit, we are seeking your views.  A survey will feature in Portal Message Area shortly on a concept whereby Fee Requisitions could potentially be avoided for customers. This concept would give HMLR permission to take secondary fees where there is an error in the amount entered in your application.
Some customers may receive a link to the survey via email, from one of our Customer Insight Team colleagues.
Contact
For further information contact CustomerInsightTeam@landregistry.gov.uk.