We employ people in a variety of officer, healthcare, chaplaincy, managerial, support and administrative roles.
---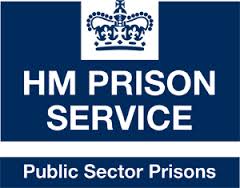 To find out more about a career in the prison service and apply for the latest opportunities, visit www.prisonandprobationjobs.gov.uk
You can also search for a job on:
As well as meeting the civil service rules, anyone applying to join HM Prison Service (HMPS) must:
be free from immigration control and have no time restrictions
not be a member of a group or organisation that HMPS considers to have racist philosophy, aims, principles or policies
not be an undischarged bankrupt
See the Prison Officer Success Profile 2018 (ODT, 50.3KB) to learn more about the behaviours, strengths and ability areas we are looking for when selecting prison officers.
(Download the Success Profiles: Candidate Overview to learn more about what each different element is.)
Prison support
We employ operational support grades for a wide variety of duties, including:
checking in visitors
supervising visitors
patrolling perimeter and grounds
escorting contractors and vehicles
searching buildings
searching prisoners property
Operations Assistant entry level training
There is some basic training you'll need to do before you can begin your career as an operations assistant. You'll start with a 2 week training course at the Prison Service College (PSC) at Newbold Revel, Rugby, or one of the local training centres. This will give you all the necessary knowledge, skills and values needed to become a confident operations assistant.
To find out more about this role and to apply, visit www.prisonsupportroles.co.uk
Prison officer
To begin with, depending on your location and contracted hours, you could earn up to £30,000 when you start, as well as a full range of benefits.
Some of the other benefits are:
great training
opportunities for career development
25 days' annual leave plus bank holidays (pro rata where applicable)
civil service pension
worklife balance options
childcare voucher scheme
annual season ticket loan
access to a range of other benefits through the Prison Service Sports Association
Prison officer entry level training (POELT)
There's a lot of basic training you'll need to do before you can begin your career as a prison officer. You'll start with a 10-week training course at the Prison Service College (PSC) at Newbold Revel, Rugby, or one of the local POELT training centres. If you are successful in passing POELT, you will also be awarded a level 3 diploma in the management and care of individuals in the custodial environment.
Additional eligibility requirements
In addition to normal HMPS eligibility requirements, all prison officer applicants must:
have the right to work in the UK
have been a UK resident for at least 3 years (High security estate only)
be the minimum age of 18
pass security and identity checks prior to taking up the post
pass a health screening and a fitness test
pass a 12-month probationary period
declare if they are a member of a group or organisation that does not fit with the prison service values of diversity and inclusion
For more information on this role visit https://prisonandprobationjobs.gov.uk/prison-officer/
Forensic psychologist
You can join HMPS through 3 different routes.
Interventions facilitator
To apply, you must have 5 GSCEs (Grade A* to C) or equivalent, including maths and English.
Trainee forensic psychologist
To apply, you must have a psychology degree conferring Graduate Basis for Chartership (GBC) of the British Psychological Society and be eligible for entering into supervised practice. This most usually means that you will have completed an accredited MSc in forensic psychology.
Qualified psychologist
This includes managerial or strategic roles, leading other staff. Or it may be a more specialist role, involving direct assessment and intervention services.
To apply, you must be registered with the Health and Care Profession Council (HCPC), and have chartered status.
For more information and to apply, visit psychologycareersinside.co.uk
Instructional officers
Instructional officers provide prisoners with vocational training, such as in engineering, plastics, printing, tailoring, footwear, woodwork etc.
To find out more about this role and to apply, visit HMPPS careers - Instructor
Healthcare
The majority of the work is primary care. But because prisoners' problems are often complicated, we need healthcare professionals with specialist knowledge in areas such as substance misuse, management of communicable diseases, mental health etc.
As well as having clinical skills, prison healthcare workers need good people skills, so they can create positive relationships with prisoners.
There will be more detailed requirements for each role in the job advert.
Chaplaincy
We work with chaplains from a wide range of faiths and appoint chaplains based on their skills and ability to meet prisoners' needs.
Catering, building and allied trades
There are a wide range of industrial careers available within HMPS, including agriculture, catering, building and allied trades.
The type of industrial roles we recruit for include:
engineers
electricians
caterers
fitters/plumbers
gardeners
carpenters
Managerial
There are excellent opportunities to progress in management within HMPS. Your work could involve:
managing and leading a team of support staff
providing specialist support in areas such as IT, HR, or training
acting as a decision maker
helping to create new policies
For some posts you may need to have certain minimum educational or professional qualifications. These will be in the job advert.
Administration
The main duties of an administrative assistant can include:
keeping records
filing papers
inputting data
photocopying
switchboard duties
letter writing
dealing with telephone or written enquiries
The main duties of an administrative officer usually include:
providing clerical support such as processing and receiving information
maintaining files and records
data analysis
linking or cross checking information and assembling cases
procuring goods or services
placing orders, dealing with suppliers, and chasing deliveries