Press release
Youth Justice Convention 2014
The annual Youth Justice Convention starts tomorrow, Tuesday 18 November, at the Telford International Centre, in Shropshire.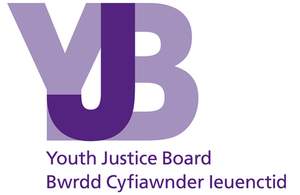 This year's event – the biggest yet - will be co-chaired by Bob Reitermeier, Board Member of the Youth Justice Board for England and Wales (YJB) and 15 year old Jeremiah Emmanuel, founder of One Big Community.
The keynote speakers are, as ever, some of the most influential names in the youth and criminal justice sector:
the Rt Hon Lord Bradley, who has just completed a five year update on his groundbreaking report on mental health provisions in the criminal Justice system
the Rt Hon Lord McNally, Chairman of the YJB
Andrew Selous MP, Minister for Prisons, Probation and Rehabilitation
Dan Jarvis MP, Shadow Justice Minister
HM Chief Inspector of Prisons, Nick Hardwick
Camila Batmanghelidjh, the founder and Director of Kids Company
This year's agenda has been created specifically to engage both delegates, and young people involved in the criminal justice system, in debate and discussion about the changing landscape of youth justice. Over the next 2 days, many seminars and plenary discussions have been organised, offering insights on a range of sector-specific themes and issues. Each panel consists of speakers who are renowned in their fields, and will be chaired by experts from within the sector.
For over a decade, this Convention has been at the forefront of keeping all the agencies that work together in the criminal justice system, up-to-date on policy changes, major reforms and innovative practices in the youth justice sector. Tomorrow will see hundreds of delegates taking part in person, and many more signed up to view the sessions through live-stream and twitter.
For more information please visit the event website
Or join the debate now and follow us on Twitter @_YJC2014. use the #yjc14 hashtag.
Published 17 November 2014