Press release
Young Leaders Forum
The first edition of the Young Leaders Forum will be held in Mumbai 19-20 September 2013.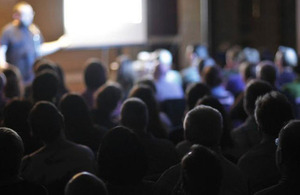 The Young Leaders Forum, an initiative of the British High Commission, India is about celebrating the achievements of young Indians from various walks of life, who have demonstrated exceptional leadership and symbolise optimism of the country. Hailing from diverse backgrounds, each one of our fifty invitees is well placed to share personal insights into today's youth, their aspirations, their leadership and their contribution to a dynamic India. Over a day and half, these leaders will critically examine today's India and confront issues that require debate and resolution – i.e., think of the road ahead. Most of all, we hope they will have fun as they build new relationships for themselves and for India and the UK.
Our Young Leaders will also have an opportunity to attend the exciting British Business Group National Convention where they will interact with influential policy makers, business leaders and eminent global thinkers.
Further information:
Follow us on Twitter @UKinIndia. Use hashtag #YLF to talk about the event.
Published 10 September 2013