Cases of murder, manslaughter, drug dealing and teen crime are being added to the website You be the Judge today.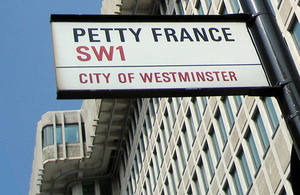 The interactive website lets people weigh-up the facts of real-life cases, pass sentences themselves and then compare it to the sentence actually handed out by the judge. 
The revamped website is being tried out at Eastlea Community School in Newham, East London, where a group of Year 11 humanities students will take on the tough task of sentencing.
Justice Minister, Jeremy Wright said:
'No two cases are the same and this can make the way criminals are punished difficult for the public to understand.
'That's why the 'You be the Judge' website is so important, it gives the public a chance to be the judge in real criminal cases, to better understand how sentencing decisions are made and to help people see how punishments are decided.'
As well as helping to remove the confusion and help make sentencing clearer to the public the site will help to raise awareness of the consequences of crime.
Have a go yourself and You be the Judge (archived website)
Published 30 November 2012