Press release
YJB response to HMIP inspection of Bromley Youth Offending Service
The Youth Justice Board (YJB) acknowledges the findings of the HMI Probation report into Bromley Youth Offending Service, published today.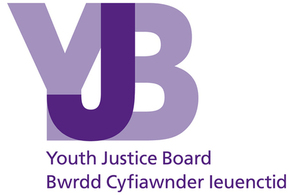 Chief Executive of the Youth Justice Board, Lin Hinnigan, said:
We take very seriously any concerns raised by inspections into youth offending services around the country. They play a vital role in communities by helping to prevent young people from committing crimes, which is why even one under-performing YOS is one too many.

In Bromley's case, the YJB was informed of the findings earlier this year. We immediately accorded it 'priority status' and deployed experienced staff to support Bromley Council, as they take effective action to address the issues raised.

The YJB, together with Bromley Council, is committed to improve Bromley YOS's performance so it reaches the high national standards we have set.
Background
The YJB has placed Bromley on a 'priority status' where we will prioritise support to improve performance.
Read the report on the HMI Probation website.
Youth Justice Board media enquiries
Youth Justice Board press office
102 Petty France
London
SW1H 9AJ
Press office 020 3334 3536
For out-of-hours queries 07659 173 270
Published 20 May 2015