Press release
YJB response to HMI Probation report into Swindon Youth Offending Team
Youth Justice Board (YJB) response to HMI Probation inspection report into Swindon YOT.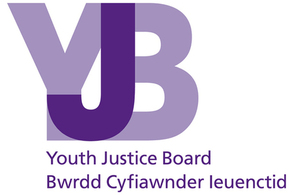 Lin Hinnigan, Chief Executive of the Youth Justice Board, said:
This inspection report positively highlights the commitment and innovative practices shown by the staff at Swindon YOT for their work to reduce re-offending and ensure that local young people serve their sentences effectively.

But it also identifies some key areas for improvement - in particular across areas of risk management, safeguarding of young people and the overall, strategic, direction for the service.

The Youth Justice Board is already working with Swindon YOT to develop and implement a post-inspection action plan that will swiftly deliver on the recommendations made by the inspection team. Having previously sustained levels of high performance over the years, we are confident that Swindon will be back on track in the near future.
Background
Read the inspection report on the HMI Probation website
Youth Justice Board media enquiries
Clive House
70 Petty France
London
United Kingdom
SW1H 9EX
Press office 020 3334 3536
For out-of-hours queries 07659 173 270
Published 10 June 2015