Press release
YJB response to HMI Prisons report on children in custody
The report, Children in Custody 2015-16: an analysis of 12 to 18-year-olds' perceptions of their experience in secure training centres and young offender institutions is published today.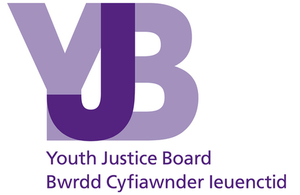 The Youth Justice Board (YJB) commissioned this report to find out how children describe their own experience of imprisonment.
Colin Allars, YJB Chief Executive, said:
Parts of this report are uncomfortable to read - trends around safety are concerning. We will use these findings to support our work with providers of custodial services to address the issues children and young people are telling us about.

The YJB has a role in ensuring young people are looked after whilst in custody, and to do that effectively we must listen to their views. We commission this independent survey because its findings are important in ensuring that the voices of children and young people in custody are heard and because it helps us to monitor the services provided to them.
Notes to editors
You can read the report on the HMI Prisons website.
Youth Justice Board media enquiries
Youth Justice Board press office
102 Petty France
London
SW1H 9AJ
Press office 020 3334 3536
For out-of-hours queries 07659 173 270
Published 15 November 2016