Press release
YJB response to Harris Review
An independent review into self-inflicted deaths in National Offender Management Service (NOMS) custody of 18-24 year olds is published today.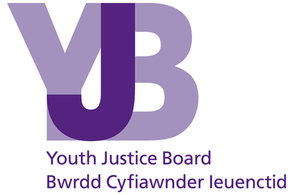 A YJB spokesperson said:
We welcome today's publication of Lord Harris' Independent Review into Self-Inflicted Deaths in NOMS Custody of 18-24 year olds.

Although focussed on the young adults' secure estate, the Review's findings powerfully advocate the benefits of a multi-agency and holistic approach to address the needs of those in the criminal justice system; to reduce the use of custodial sentences; and to rehabilitate those who are serving them. This same approach - used by the YJB for the last 15 years - has been key to our success in reducing the numbers of young people in custody, and of first time entrants into the youth justice system, to their lowest ever levels.

We will be considering carefully where, and how, the well-informed recommendations that have been made could also apply to the care of children and young people in custody.
Background
Click to read more about the Harris Review
Youth Justice Board media enquiries
Youth Justice Board press office
102 Petty France
London
SW1H 9AJ
Press office 020 3334 3536
For out-of-hours queries 07659 173 270
Published 1 July 2015