Press release
YJB responds to joint thematic inspection of resettlement services
The YJB acknowledges the joint thematic inspection of resettlement services to children by youth offending teams and partner agencies, in which there are a number of recommendations for improvement.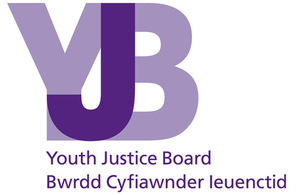 Chief Executive, Lin Hinnigan, said:
The successful resettlement of young people leaving custody is a key priority for the YJB and we welcome the findings within this report to further help us shape the YJB's resettlement programme. I'm pleased to see our current strategy - working with the Ministry of Justice and NOMS - is already aligned to, and addressing, many of the issues that the report raises. Our work with both under-18 young offender institutions and secure training centres is placing resettlement at the heart of all planning and delivery.

The report also highlights a fundamental finding that resettlement requires 'all the component parts to work to ensure children get the right support they need…', this is the key founding principle of the YJB established resettlement consortia model. We recently launched this model in four new areas, alongside another new initiative - Turn Around to Work. Both these initiatives require multi-agency partnership working across public, private and voluntary sector to ensure young people receive the support and opportunities that they need to effectively resettle and contribute positively to society.
We will continue to work with HMI Probation and wider colleagues, to ensure the identified barriers and gaps in the resettlement of young people are effectively addressed.
ENDS
Background
Read the report by HMI Probation, Care Quality Commission and Ofsted on the HMI Probation website
Youth Justice Board media enquiries
Youth Justice Board press office
102 Petty France
London
SW1H 9AJ
Press office 020 3334 3536
For out-of-hours queries 07659 173 270
Published 12 March 2015