Press release
YJB responds to HMI Probation report on referral orders
The Youth Justice Board (YJB) responds to a report from HM Inspectorate of Probation, 'Referral orders: do they achieve their potential?'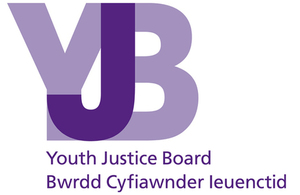 Lin Hinnigan, YJB Chief Executive, said:
This report's findings highlight numerous good examples of youth offending teams using referral orders to effectively steer children and young people away from further involvement with the criminal justice system. It notes, however, that nationally the potential benefits of referral orders are not being fully achieved.

We will pay careful attention to the report's recommendations, including those which refer to national monitoring and oversight of the delivery of referral orders. In particular, consideration will need to be given to how or whether such recommendations could be delivered within a more devolved system of youth justice as envisaged by Charlie Taylor in his interim report.
Notes to editors
A copy of the report can be found on HM Inspectorate of Probation's website.
Youth Justice Board media enquiries
Youth Justice Board press office
102 Petty France
London
SW1H 9AJ
Press office 020 3334 3536
For out-of-hours queries 07659 173 270
Published 5 July 2016