Press release
Wylfa powering on is great news for local economy, says Cheryl Gillan
The announcement that Wylfa Power Station is to continue generating electricity for up to two additional years beyond December 2010 is good …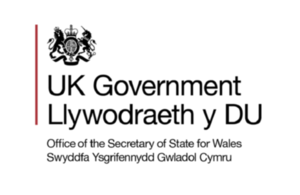 The announcement that Wylfa Power Station is to continue generating electricity for up to two additional years beyond December 2010 is good news for Anglesey and the North Wales economy, says Secretary of State for Wales Cheryl Gillan.
Wylfa, which is owned by Nuclear Decommissioning Authority (NDA), was scheduled to close at the end of this year but will now power on for a further period.  The additional revenue from the power station, will be used to help fund the decommissioning mission.
Welcoming the announcement from NDA, Mrs Gillan said:  "This is good news for Anglesey and North Wales. Wylfa plays a vital role in the local economy and today's announcement will be a great boost for its workforce. 
"The decision to continue generating low carbon electricity at the site will also make a huge contribution to the NDA's decommissioning mission.  I am very supportive of Wylfa and always have been. When I recently visited the site I was hugely impressed by the enthusiasm of the staff and their plans for the future."
Wales Office Minister and MP for Clwyd West David Jones said:  "Today's announcement is wonderful news for Anglesey and North Wales.  It also provides reassurance to the workforce employed at Wylfa.  I'm sure they will take great comfort from the decision.  Wylfa has a key role to play in the local economy and today's announcement ensures it continues to do so."
Dr Sara Johnston, the Nuclear Decommissioning Authority's Programme Director for Magnox, said: "Wylfa's continued generation is excellent news as it will deliver significant extra revenue from one of the NDA's valuable assets. The income generated over the extension period will support our clean-up mission. I would like to thank Magnox North for the tremendous work they have done to help make this happen."
Published 13 October 2010