Press release
Written Statement: Macur Review Report
Secretary of State for Wales Alun Cairns' written statement on the publication of the revised redacted version of the Macur Review Report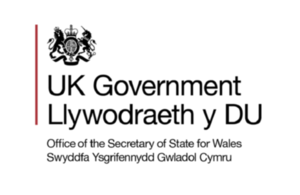 Secretary of State for Wales Alun Cairns said today (5 December):
On 17 March 2016 my predecessor, the right honourable member for Preseli Pembrokeshire, announced the publication of the Report of Lady Justice Macur's Independent Review of the Tribunal of Inquiry into the abuse of children in care in the former county council areas of Gwynedd and Clwyd in North Wales since 1974.

Amongst other reasons, the Report was redacted to avoid prejudicing ongoing and upcoming criminal prosecutions and trials. Most of the redactions in this category concerned the former North Wales Police superintendent, Gordon Anglesea.

Following his criminal trial at Mold Crown Court, on 4 October Gordon Anglesea was sentenced at Mold Crown Court to twelve years' custody for an indecent assault against one boy and three indecent assaults against another boy.

On 15 December 2016 Gordon Anglesea died in HMP Rye Hill. In light of Gordon Anglesea's death there is no reason for his name to continue to be redacted, except where there is any risk that victims, witness or other individuals might be identified.

I have today therefore laid a revised version of the Macur Review Report with references to Gordon Anglesea reinstated except where an ongoing risk has been identified. The other redactions in the Report remain.
You can see the revised redacted version of the Report of the Macur Review online now.
Published 5 December 2017