Written ministerial statement by Charles Hendry on the agenda for the Energy Council in Brussels
In advance of the forthcoming Energy Council in Brussels on 14 February, I am writing to outline the agenda items to be discussed. The first…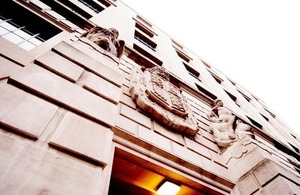 In advance of the forthcoming Energy Council in Brussels on 14 February, I am writing to outline the agenda items to be discussed.
The first substantive item on the agenda will be a debate on the proposal for a Regulation on guidelines for trans-European energy infrastructure. The UK welcomes proposals to reduce investment barriers for energy infrastructure development and to build on best practice to help streamline permitting processes across the Union, particularly for cross-border projects. We recognise that considerable investment in energy infrastructure will be needed between now and 2020 to meet the agreed EU and UK core objectives of competitiveness, sustainability and security of supply as well as meeting the 2020 targets on renewables, energy efficiency and CO2 reduction. However, we have some concerns that in some areas the proposals and time-schedules appear overly prescriptive.
The Council will also hold a debate on the Europe 2020 Strategy, which will form the Energy Council's contribution to the European Semester exercise (the EU initiative to improve economic policy coordination). The Council will consider the contribution of energy efficiency and renewable energy to growth and jobs.
The Presidency will then report on the progress of negotiation of the draft Directive on energy efficiency. Over lunch Ministers will discuss the remaining potential areas of concern in the draft Directive in terms of scope, requirements and implementation of the proposal and how they can be best addressed before negotiations begin with the European Parliament. We support the general level of ambition in the draft Directive although we have concerns over the level of prescription. We are pleased with the direction of discussions in Council, which reflects these concerns.
There will be reports by the Presidency on the progress of negotiations on the draft Decision on an information exchange mechanism on intergovernmental agreements and on preparations of the Rio+20 UN Conference on Sustainable Development. The Commission will report on the activities of the Electricity Coordination Group and on a number of international energy relations issues.
Published 1 May 2012