World Cup bid still on track
Sport and Olympics Minister Hugh Robertson believes Lord Triesman's resignation will not derail bid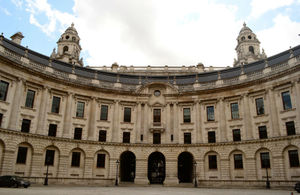 Sport and Olympics Minister Hugh Robertson believes that England's 2018 World Cup bid will get back on track after Lord Triesman's resignation as both bid and FA chair.
Triesman stood down from both roles after allegations in a Sunday newspaper.
Hugh Robertson said:
"While on a personal level I am sad to see Lord Triesman go, this is the right decision for the World Cup Bid. I'm pleased they have acted swiftly and by doing so they have given the bid the best chance of success.
"It remains the Government and the Prime Minister's top priority to win the bid and we will do everything in our power to make that happen. The fundamentals are as strong as ever so the bid can overcome this."
Former FA chairman Geoff Thompson has been installed as the new England 2018 chair.
Published 17 May 2010