News story
World-class line up to close Invictus Games
Performers take to the stage for closing concert of international sporting event for injured service personnel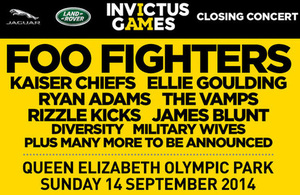 With Foo Fighters headlining and with feature sets from artists like Kaiser Chiefs, Ellie Goulding, James Blunt and the Military Wives Choir, the closing concert for the Jaguar Land Rover Invictus Games proves to be an unmissable event.
On Sunday 14 September these artists, and many others, will perform at Queen Elizabeth Olympic Park to close the international sporting event for wounded, injured and sick servicemen and women. Tickets, priced at £49.00, will go on sale at 09.00 on Friday 1 August.
Launched by Prince Harry earlier this year, the Invictus Games will use the power of sport to inspire recovery, support rehabilitation and generate a wider understanding and respect of those who serve their country. Teams from countries all around the world have been invited to take part in the four days of competitive sport on 10-14 September. The event has been organised with the support and backing of The Royal Foundation of The Duke and Duchess of Cambridge and Prince Harry and the Ministry of Defence.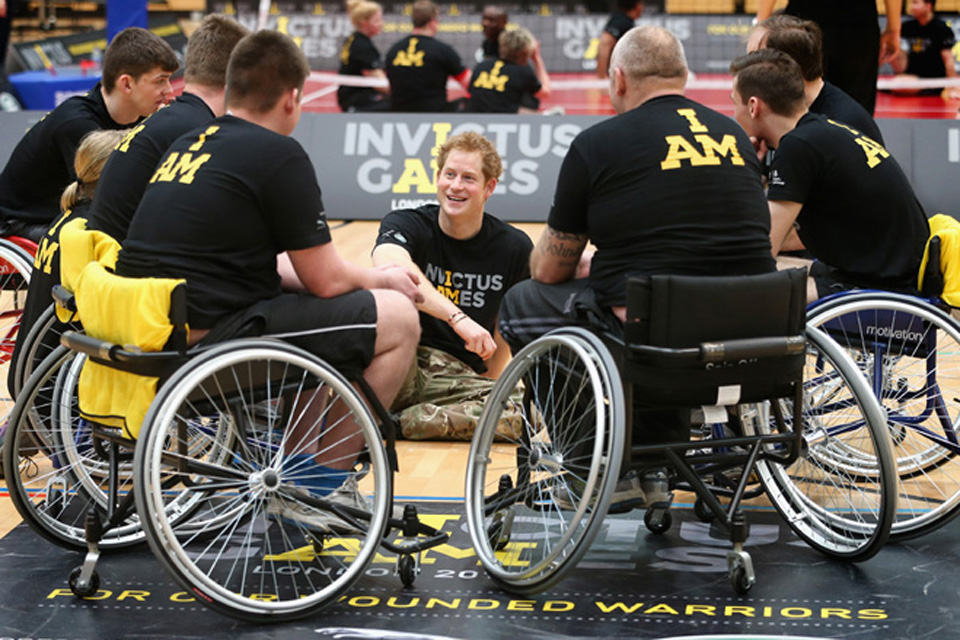 The closing concert will have a special meaning for Lance Corporal Jonathan Le Galloudec, a contender for the British Armed Forces team. During a rescue attempt on tour of duty in Iraq after he was shot in the back, his friend and fellow comrade who was saving him, was killed. Foo Fighter's song 'My Hero' was a defining moment in the first year after his injury.
He said: "When I heard that song, I realised that the best way to honour my friend's memory was to live the best life he could and never give up. So hearing that the Foo Fighters, my favourite band, are headlining the Invictus Games closing concert is amazing. I really hope that they play 'My Hero' again so I can honour my friend in that moment. It will be the perfect end to what I know will be an amazing four days."
Prince Harry said: "I am hugely grateful to all the artists and organisers for coming together in September to put on what will be a truly awesome concert. It will be a celebration of everything the competitors will have achieved over the four days of the Invictus Games, not to mention the efforts of the hundreds of other athletes we couldn't fit into the teams this year. And for those who didn't make it back from operations, this is also for you."
To get your tickets for the Jaguar Land Rover Invictus Games Closing Concert visit the official games ticket website. Tickets will be available from 09.00 on 1 August and are priced at £49.00.
Published 29 July 2014