World news story
Workshop in Ashgabat
A one day workshop on the implementation of international law in national legislation was organised as part of a project funded by the British Embassy.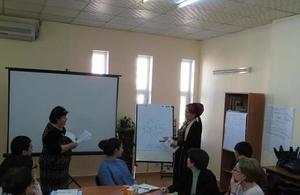 Turkmenistan ratified the Convention on the Elimination of All Forms of Discrimination against Women (CEDAW) in 1997 and the Optional Protocol in 2009. The new law of Turkmenistan "On State Guarantees for the Equal Rights and Equal Opportunities of Women and Men" was adopted in 2015 and the "National Action Plan on Gender Equality in Turkmenistan for 2015-2020" was developed.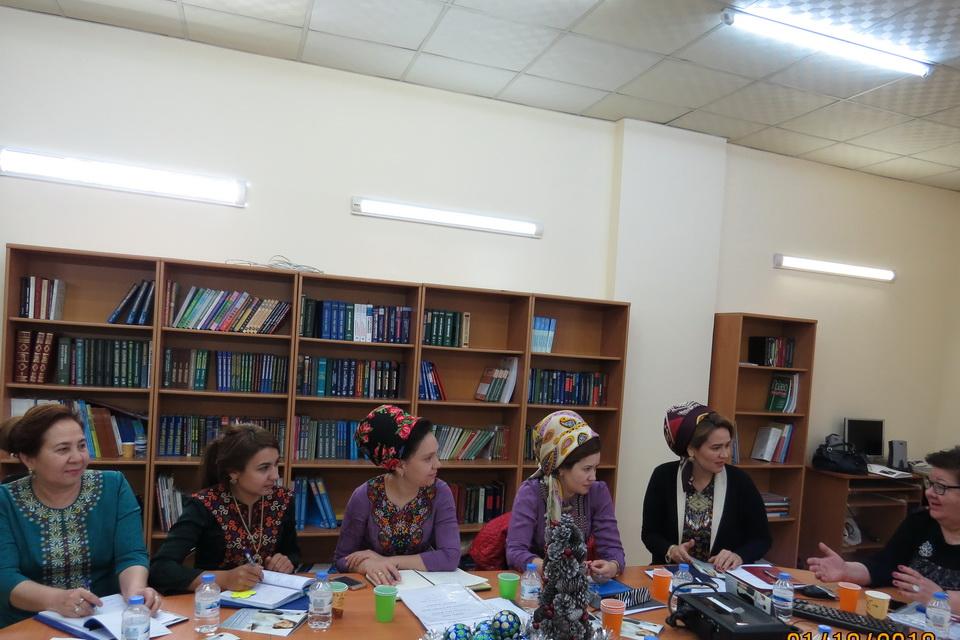 At the same time, the code of Turkmenistan "On social protection of the population", the Labor Code of Turkmenistan, the Family Code of Turkmenistan are aimed at creating the necessary conditions for the further expansion of women's participation in all spheres of state and society life and harmonizing the regulatory and legal framework, policy and practice of Turkmenistan with international standards.
However, these conventions, including analytical interpretation and legal resources in general, are practically inaccessible to the public (for example, due to limited access to the internet and an inadequate media system) and therefore are not used in practice. Women remain under represented as entrepreneurs and do not have a basic experience to start a business. At this stage, there is a clear need for more detailed information about entrepreneurship as an attractive career for both young women and women who are considering starting or returning to work, creating a solid legal database for them.
To support the implementation of the above mentioned laws the USAID funded Governance Support Program jointly with CSO "Bosfor" and the UK Embassy in Turkmenistan organized one day workshop on the topic: "Implementation of international law in national legislation" on January 19, 2018. The workshop took place at the conference hall of the CSO "Bosfor" and gathered together 22 representatives of different government institutions, CSO's and other beneficiaries.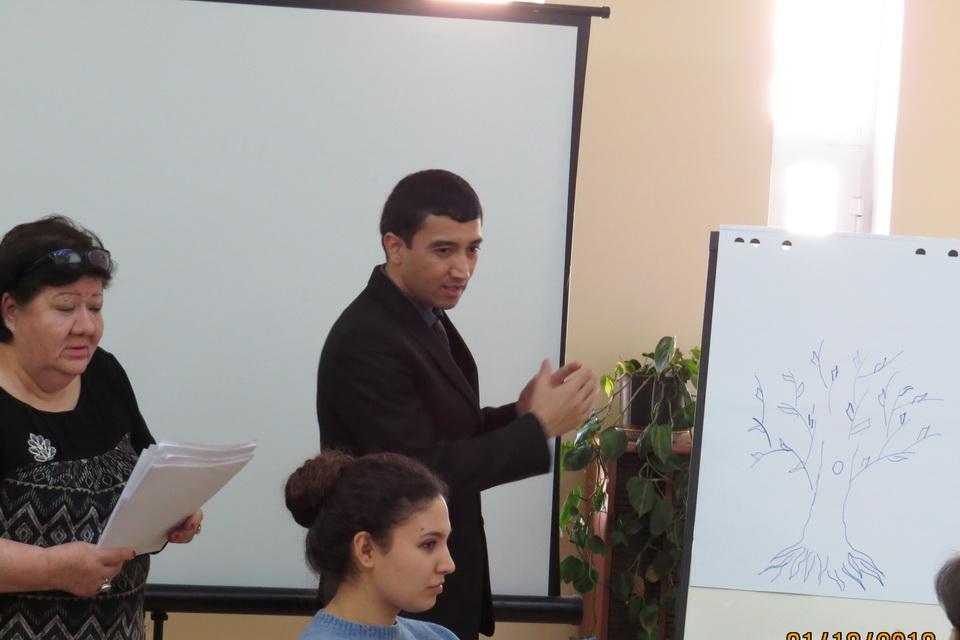 During the workshop participants were familiarised with different types of business opportunities. Awareness was raised on International Conventions in which Turkmenistan had commitments and related local laws and regulations on gender issues and employment. They also learned about enabling factors of women entrepreneurship, including legal issues, which are very critical in the newly developing business environment; documents necessary to start their businesses and employment fairs organised by the Ashgabat Department of Labor and Employment.
Participants discussed ways to promote the types of women entrepreneurship suitable to the business environment, climate, available natural resources, culture and geographical location. Advantages of cooperation among businesswomen, creating synergies, learning competitive advantages over neighbouring countries were discussed and the need for information gathering on these themes and sharing among businesswomen.
The Head of the CSO "Bosfor" Ms. Zalina Rossoshanskaya informed participants about creation of a future online platform and through this platform, case study reports, best practices, and other useful information will be shared and disseminated.
Civil servants had the opportunity to obtain information necessary to establish and implement policies on nurturing women entrepreneurs and promoting business innovations suitable to Turkeministan´s business environment .By addressing the issue of women's economic empowerment, this seminar will contribute to promoting gender equality for the goal of sustainable, innovative and inclusive growth. It will also narrow gender gap in human resources development.
Published 26 January 2018