Press release
Working together to secure world class infrastructure in North Wales
Wales Office Minister Alun Cairns has urged business leaders, local councils and the Welsh Government to work more closely to help secure world class infrastructure for North Wales.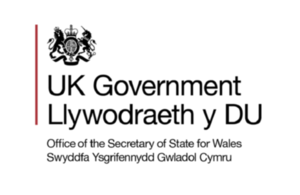 Mr Cairns said the UK Government's Northern Powerhouse vision for economic renewal in the North of England presented "fantastic opportunities" for North Wales too.
But he said it was important that all those who cared about North Wales coordinated their efforts to demonstrate the need for improved infrastructure in the region - as businesses and local councils in the North of England had done.
Speaking after a Westminster Hall Debate on the economic infrastructure of North Wales, Mr Cairns said:
As a government, we are very much aware of the economic significance of the North.

The Chancellor has set out his vision for a more integrated, more powerful region with faster and smoother transport connections able to provide a real boost to economic growth in the region.

The challenge that now remains is to ensure that North Wales is part of the economic revival that is taking place in the North of England.
Mr Cairns said it was also important to look beyond Wales' borders to see how businesses in the North of England could benefit from improvements to North Wales' transport network to help rebalance the UK economy.
Mr Cairns said:
There is no denying that the region is inextricably linked - and modern transport infrastructure must be the glue that will improve this.

Because these are not just Welsh questions: we must not be insular in our approach.

We need an effective consortium of everybody with an interest – MPs, AMs, business leaders, councils – making the case for transport infrastructure with a clear set of priorities, a clear plan of action and clear funding commitments.
In January, Mr Cairns hosted a transport summit with business leaders in North Wales to discuss maximising the opportunities for economic growth in the region.
Last year, the Prime Minister announced the UK government had agreed a funding package with the Welsh government to electrify the Valley Lines.
The UK government has also pledged more than £10million funding for the Halton Curve project, a railway line to connect Liverpool, Cheshire, Warrington and North Wales.
Published 25 March 2015