In his 1 July speech, 'Britain's Foreign Policy in a Networked World', the Foreign Secretary committed to work to increase the number of Britons working in EU institutions.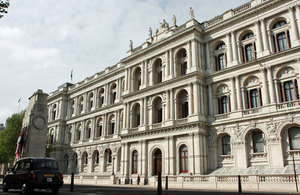 While EU civil servants are neutral and shouldn't reflect national interests, it is important that the make-up of EU staff is as diverse as possible and reflects the EU as a whole. But in recent years there has been poor interest from the UK in EU careers. Only 1.5% of applicants in a recent EU recruitment competition ('the concours') came from the UK, worse than any other Member State.
One aspect of the Government's efforts to get more people to consider a career in the EU's institutions is through the Government's relaunched 'European Fast Stream' programme. The Foreign Secretary has written to Cabinet colleagues emphasising the importance of the scheme.
The 'European Fast Stream' programme helps prepare and support those interested in pursuing an EU career. Participants in the programme get to undertake EU-related postings, and have the chance of working in the European Commission for six months. This, together with help in French and German, is designed to improve chances of success in the open competitions that are used to fill permanent posts in the EU institutions.
The European institutions offer a fascinating career. To find out more about pursuing an EU career visit the Cabinet Office's European Fast Stream website.
Published 5 July 2010