Press release
Work starts on custom build homes at Rectory Farm, Croston
Work has started at the first custom build housing scheme in the north west in the village of Croston, West Lancashire.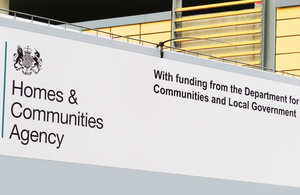 The scheme has received £1.12 million loan investment from the £30 million Custom Build Fund, which is a government backed initiative to encourage smaller developers to build homes that can be tailored to individual tastes. The fund is managed and delivered by the Homes and Communities Agency (HCA).
The residential development of the site that was once an old, derelict dairy farm will deliver 9 new-build homes alongside the renovation of the existing farmhouse into a 4 bedroom detached home.
What was once the barn will become 3 new-build 2 and 3-bedroom town houses and the remainder of the site will accommodate a further 6 4-bedroom homes, all of which are being constructed to achieve Code for Sustainable Homes (CSH) level 4 and will be available for open market sale.
Paul Whelan, Managing Director, R P Tyson Construction Limited, said:
The custom build funding that we have secured through the HCA enables us to start this project immediately. We are currently clearing the site, stripping out internal structures and commencing with ground-works for the development.
R P Tyson Construction Limited secured approval in principle of their custom build funding application, obtained detailed planning consent and completed site acquisition towards the end of 2013 and work is now underway on site.
Paul Whelan added:
Croston is an extremely attractive and sought after village. We aim to start marketing these new homes within the next month or so and we have already received several enquiries from interested prospective buyers.
Marie Hodgson, Head of Area for Lancashire and Cumbria at the HCA, said:
The Croston development demonstrates that there is an appetite for custom build schemes like this that will help ensure that people have access to the homes that they want in the places they want to live, so it is great news that work is getting underway.
Published 29 April 2014